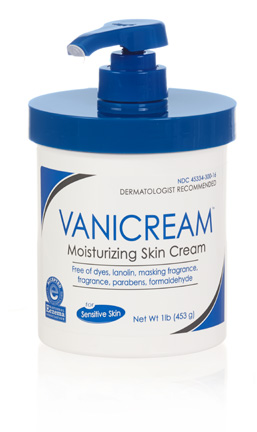 Those of us who suffer from dry and sensitive skin are always on the lookout for the right moisturizer.
Vanicream Moisturizing Skin Cream with pump dispenser is specially formulated for sensitive skin. If you suffer from chronic sensitivity or skin allergies, redness, inflammation, dryness, roughness and stinging that can accompany a reaction. Daily skin care is essential to keeping sensitive skin moisturized properly.
A non-greasy and  long-lasting Vanicream  is easy-to-spread, and absorbed quickly. It is also non-comedogenic,  free of dyes, lanolin, fragrance, masking fragrance, parabens and formaldehyde. Gluten free.
It protects the skin while it restores and maintains a normal moisture level. It is as gentle as it is effective on even the most delicate skin. It can be used for adults and children.
Vanicream is Dermatologist recommended.
Price: $14.95 at Target