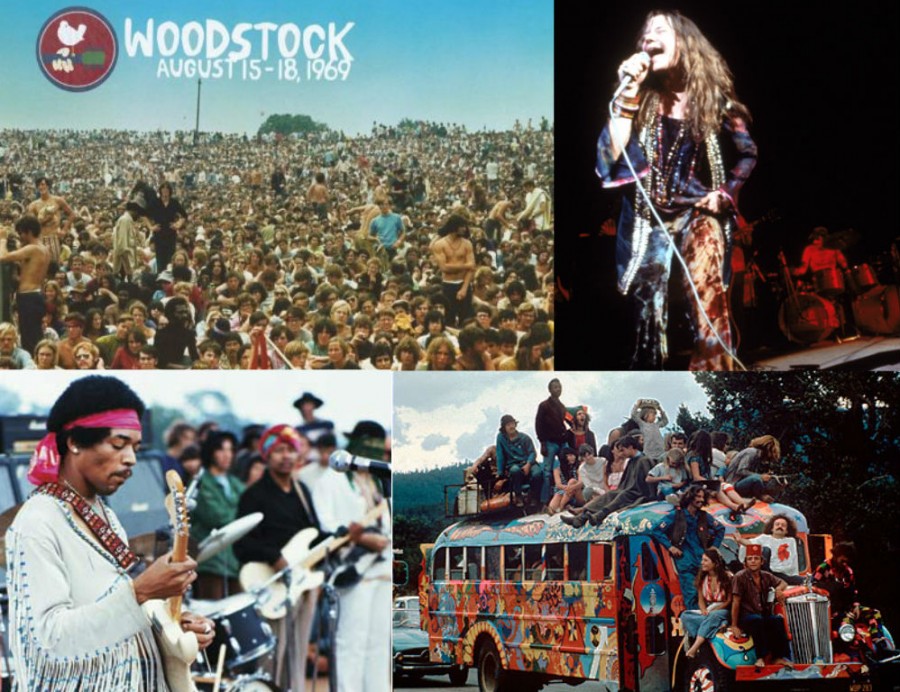 45 years ago in August of 1969, the first Woodstock Music & Art Fair took over a dairy farm owned by Max Yasgur in upstate White Lake/Bethel, New York. Over half a million people flocked to the Catskill fields to hear 32 legendary performers, from Jefferson Airplane to Jimi Hendrix, the Grateful Dead, Crosby, Stills, Nash & Young, Janis Joplin and more. Woodstock is marked in music history as one of the 'greatest happenings of all time.' The number of people who attended far exceeded the thousands of tickets sold. By Wednesday, August 13th, 60,000+ festival goers had already begun crowding the roads to get to the farm land.
Singer Joni Mitchell said, "Woodstock was a spark of beauty."  The festival was billed as "An Aquarian Exposition: 3 Days of Peace & Music." Rolling Stone listed it as one of the 50 Moments That Changed the History of Rock and Roll. Jimi Hendrix and his band The Experience performed a memorable two-hour set, which included his psychadelic rendition of the U.S. national anthem. The song would become "part of the sixties Zeitgeist" as it was captured forever in the Woodstock film.
Of course, the major theme of Woodstock was 'peace and love.' Michael Lang, co-creator of Woodstock, wrote the best-selling novel, "The Road To Woodstock." In the book he writes, "At Woodstock, we would focus our energy on peace, setting aside the onstage discussion of political issues to just groove on what might be possible. It was a chance to see if we could create the kind of world for which we'd been striving throughout the sixties: That would be our political statement — proving that peace and understanding were possible and creating a testament to the value of the counterculture. It would be three days of peace and music."
Today, the Woodstock museum stands, where visitors can experience memorabilia and exhibits. John P. Roberts, president of Woodstock Ventures and a promoter of the festival was quoted in the New York Times in 1969 saying, "If we had any inkling that there was going to be this kind of attendance, we certainly would not have gone ahead. … We've had a very averse situation here. … Financially speaking, of course, the festival is a disaster."
Good thing they went ahead and made history.
Learn more about the history of Woodstock at http://woodstock.com/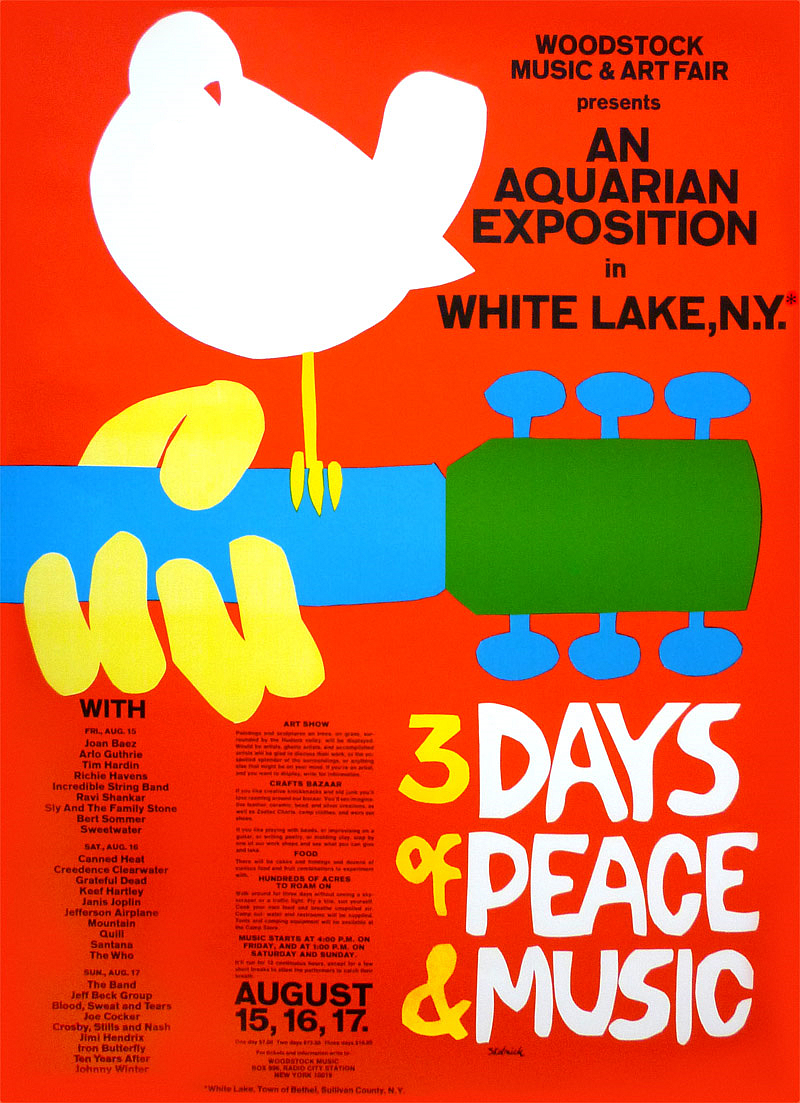 Original Woodstock Poster