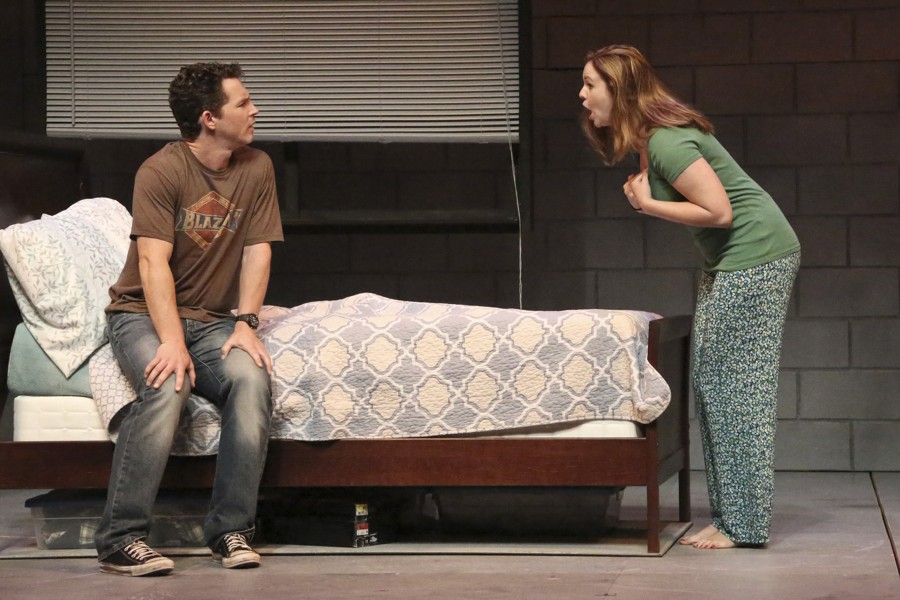 Photos: Michael Lamonte
Neil LaBute has a way with writing the reality of relationships. Perhaps best known for his 2001 play, "The Shape of Things," the playwright successfully digs into the core insecurities that men and women possess, as well as the inevitable conflicts within romantic relationships. LaBute's "Reasons To Be Pretty" is yet another look into the life of complicated communication between the opposite sex. Now playing at the Geffen Playhouse until August 31st, "Reasons To Be Pretty" is blunt and touching, with a strong and memorable cast.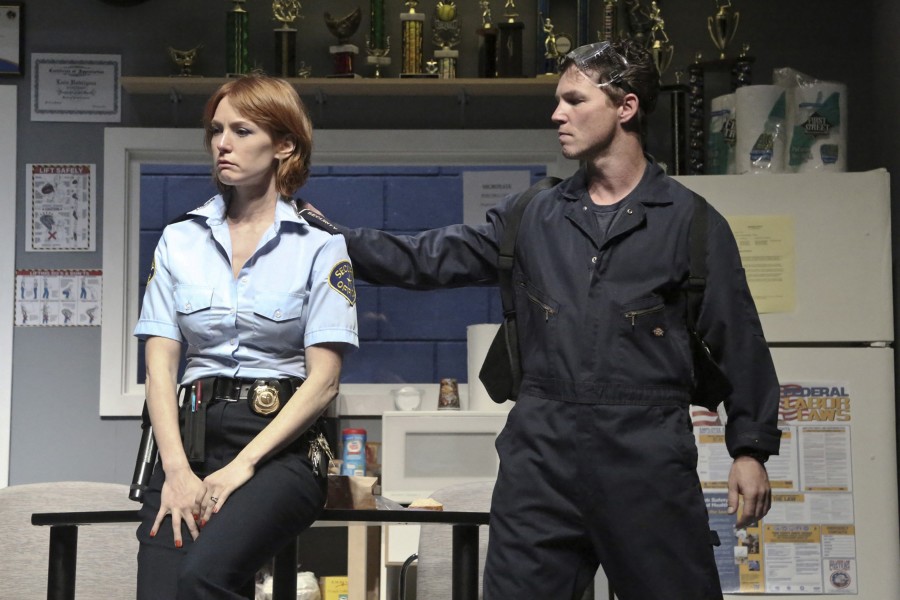 Shawn Hatosy (Southland, Reckless) stars as Greg, who makes an innocuous, off-handed remark about his girlfriend Steph (Amber Tamblyn). His comment triggers a fight of all fights by which their relationship will forever be defined. The audience follows Greg and Steph's downfall, along with the marriage between their mindless friend Kent (Nick Gehlfuss) and his naive wife Carly (Alicia Witt). All four of their lives are fairly bland as we witness their routine life, working late nights at the same factory. The true drama springs from the tension and bickering between each couple and friendship.
Randall Arney directs the incredible cast, whose chemistry is seamless as they speak LaBute's honest dialogue. Hatosy is the heart of the play and perfectly portrays the forlorn blue-collar Greg. Tamblyn is a ball-of-fire as the heartbroken and insecure Steph. They are wonderfully supported by Gehlfuss and Witt. Several stand-out moments are thanks to Gehlfuss's brilliant performance as the ultimate schmuck with a lower than average IQ. Overall, LaBute's writing, Arney's directing and the actors cast create a powerful formula for a stage success. 
"Reasons to Be Pretty" continues a series that includes "The Shape of Things," "Fat Pig" (produced at the Geffen in 2006) and "Reasons to Be Happy," a sequel in which the same four characters appear and which premiered in June 2013 at MCC Theater.
For ticket info visit: http://geffenplayhouse.com/
Closing Night: Sunday, August 31