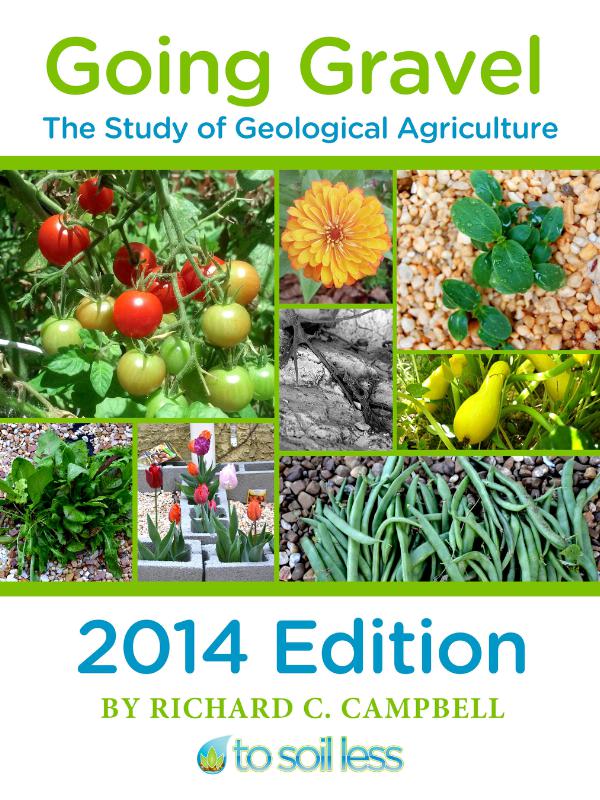 This year has been a banner year for To Soil Less, who partnered with professors at Tennessee State University and George Washington University to conduct topline analysis of gravel gardening. This type of gardening, known as geological agriculture, is the science of using rocks to grow and sustain crops without soil and fertilizer. Seeing the potential with urban gardeners, locally owned hardware store Old Takoma Ace Hardware agreed to be the one stop shop for consumers interested in gravel gardening supplies. 
Whether seeking to convert areas of outdoor gardening spaces or integrating the science of gravel gardening in schools, geoagriculture is a sustainable way to garden and cultivate crops.  Founder of geological agriculture Richard Campbell notes that, "As this science evolves, we routinely discover new benefits such as an extended seeding season until July, where you can catch a 2nd crop."   
Professor Arvazena Clardy Ph.D., Assistant Professor of Horticulture at Tennessee State University highlights that, "This is truly a significant step for plant sciences."  She and 39 TSU agriculture students conducted a germination study of various crops using river pea gravel as the growing medium.  On the gravel side of the research, Dr. H. Henry Teng of the Chemistry Department at George Washington University examined the geological side of this science, comparing the microscopic surface area of fresh gravel against gravel that has produced crops for many years.  These academic research results can be found in this years' edition of Grown in Gravel: The Study of Geological Agriculture, by Campbell which is available online at www.amazon.com and soon at participating Ace Hardware locations.
To Soil Less and Ace Hardware will showcase the 2015 gravel gardening shelf space at the 2014 Independent Garden Center East Trade Show in Washington, DC, held at the Gaylord National Harbor from August 5 to 7, 2014.  For information on Old Takoma Ace, visit www.acehardwaredc.com.
At www.tosoilless.com, gardeners can download the manual. View a variety of crops growing in gravel on Twitter at www.twitter.com/tosoilless.