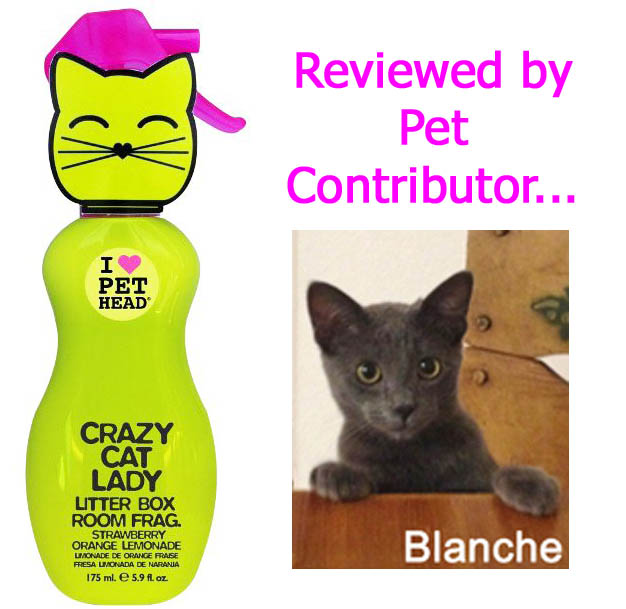 My human has tried everything to keep my kitty litter box clean and smelling fresh. She shops for the latest and greatest litter brands, but no matter what, nothing ever masks that litter box scent.
We just discovered an amazing spray that has made my human so happy: Pet Head's Crazy Cat Lady Litter Box Room Fragrance (Side note: my human isn't crazy).
When she has company over, she sprays this magical green bottle and it suddenly smells like Strawberry Orange Lemonade! Just a few sprays and it lasts throughout the day. You can spray throughout your home to deodorize and freshen the air anywhere. The great thing about Pet Head products is that their formulas are pH adjusted and free of parabens, petroleum derivatives, propylene glycol, sulfate and DEA.
My human and me highly recommend you try this fragrance!
Two paws up!