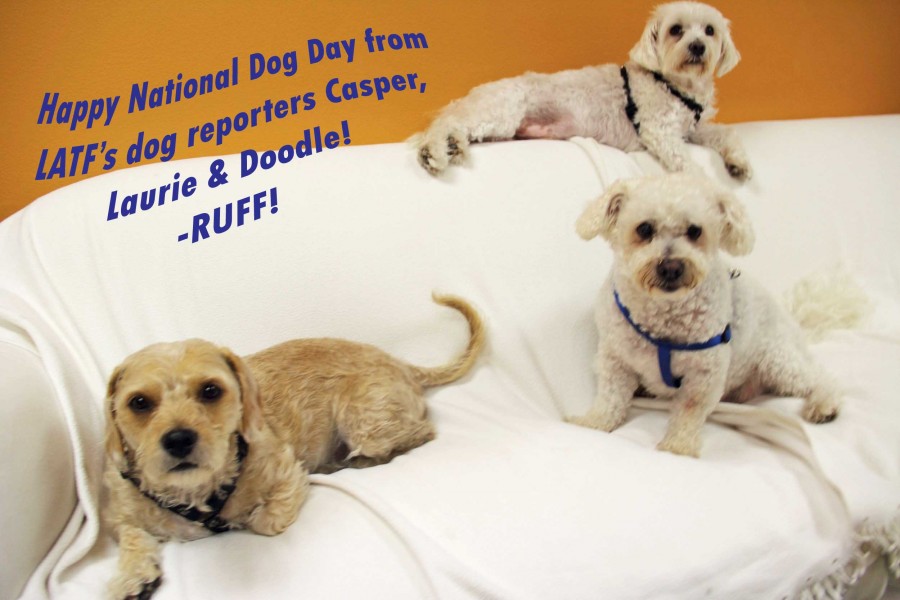 On National Dog Day, LATF's dog reporters, Casper, Doodle and Laurie would like to remind you of HOW TO KEEP YOUR DOG HAPPY:
1) Always feed me. Please remember to change my menu every now and then. How would you like to eat the same dry dog food every day?
2) Take me for nice long walks. I don't like to just pee on one tree and go back inside.
3) Treats are nice. If I do something that you like or are impressed with, please give me a treat.
4) Give me love. Pet and hug me anytime you like. I love to be appreciated!

Happy National Dog Day!