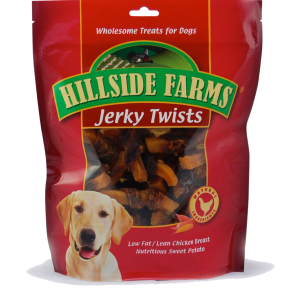 Casper, Doodle and Laurie adore Hillside Farms bones. In fact, it's their daily treat. Here is some good news for all American pets who love their jerky twists and delicious Hillside Farms bones… The leading name in premium, wholesome dog treats including One Rewards, Kingdom Pets, and Benni & Penni has announced plans for a new US facility.
 
"We're thrilled to be expanding our production capabilities here in the U.S. and Southern California," said Steve King, Vice President Sales & Marketing. "As a pet-passionate team, we're always looking for ways to better serve our customers and their four-legged family members. This new facility will allow us to expand the availability of our wholesome, lean meat treats throughout North America."
 
The Hillside Farms factory will operate under FDA regulations and inspection, featuring state-of-the-art automation in processing, production and packaging operations. This new manufacturing facility will operate at a maximum level of efficiency while maintaining the company's impeccable global standard for quality and safety that customers have come to expect.
 
The new facilities will also mark the launch of a new line of jerky treats for the company, American Authentics. Made with lean, U.S. grown chicken, these delicious jerky treats are high in protein while being low in fat and low in calories.
"We've sold over 800 million treats here in the US and we believe that it was high time we had a facility here to meet this growing demand while at the same time supporting California business," added King. "As we continue to expand, our treats will always reflect our core commitment to wholesome, premium products that improve the quality of life for our favorite furry friends."
 
The new Southern California manufacturing facility is located in Ontario, CA. The factory covers more than 100,000 square feet and has the potential to bring roughly 60 jobs to the area.