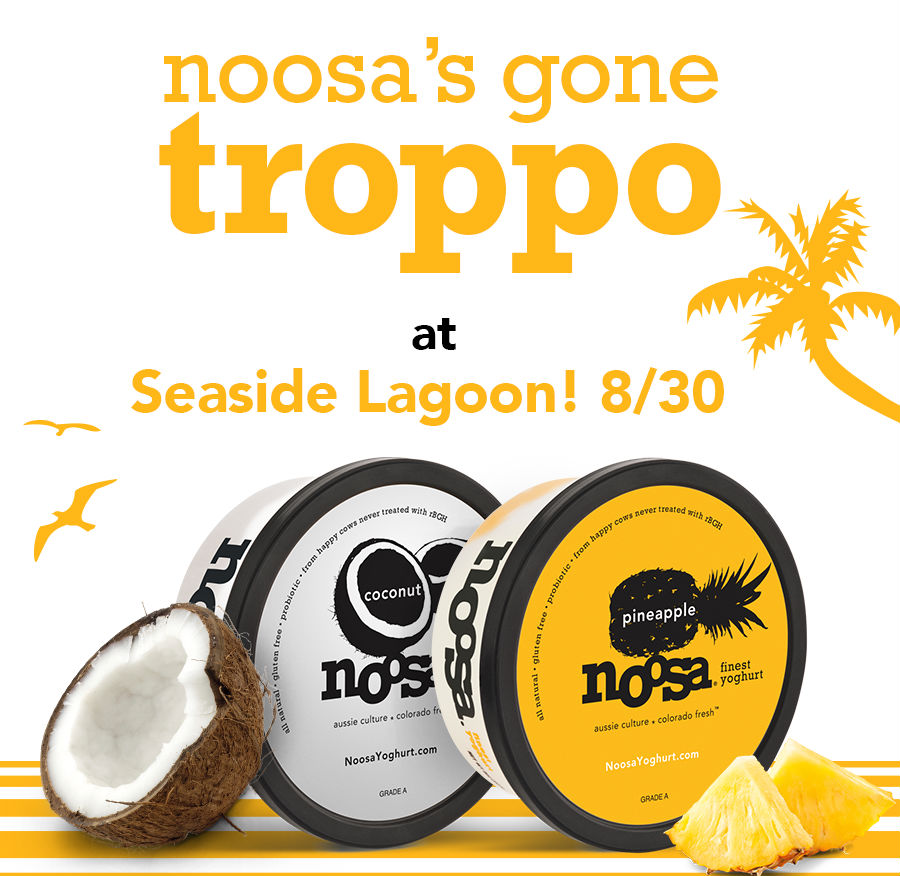 Noosa Yoghurt is picking up the tab for 500 lucky beach-goers on August 30th at Seaside Lagoon in Redondo Beach. To celebrate its two new summer flavors — Coconut and Pineapple — the Aussie style yoghurt company is hitting cities across the US, mixing Aussie culture with local culture in a big way.
This Friday, August 30th between 10AM and 3PM, the first 500 people to visit Seaside Lagoon, will receive free admission at the Portofino Way Turnabout (keep an eye out for the Noosa flag!).
Yoghurt lovers will discover Noosa Coconut and Noosa Pineapple flavors, along with tropical summer swag — frisbees, sunglasses, suntan lotion — everything to beat the heat on a sunny summer day in California.
So, what separates Noosa from the rest? This yoghurt is made with whole milk — the freshest you can get – sourced locally from cows raised and fed (without growth hormones) on family-owned farms in the Colorado foothills. The Noosa family recipe adds a touch of honey to give its yoghurt that luscious, tangy taste, a little different if we just used sugar. And its made with real fruit for the highest quality purees.
Get your yoghurt on… http://www.noosayoghurt.com/