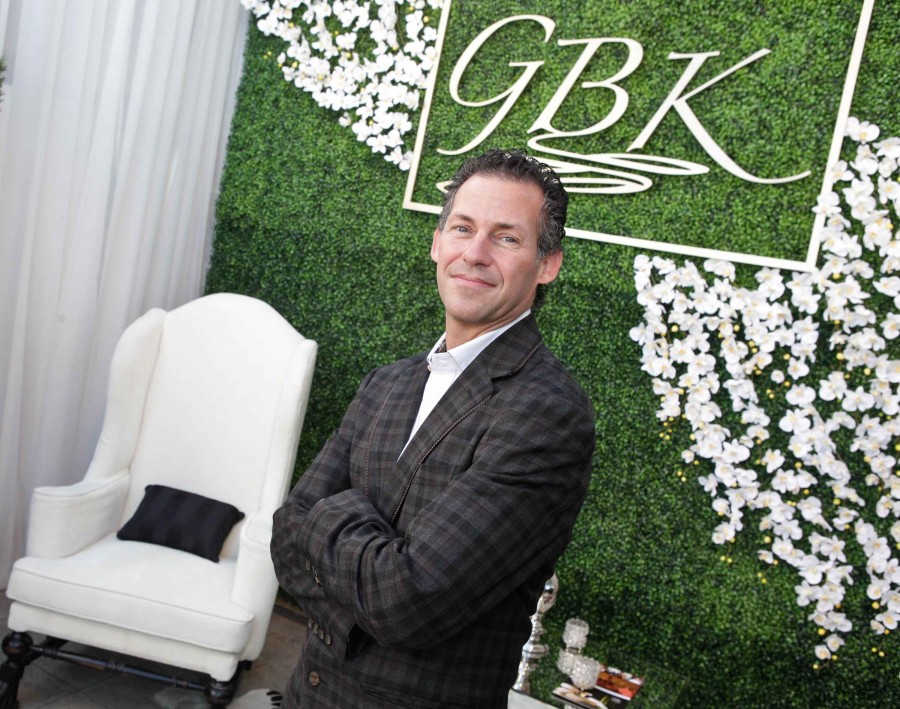 Gavin Keilly – GBK Productions owner
Gift lounges have become a big business in the entertainment industry. It is a way for brands to introduce their products to the industry as well as capitalize on the celebrity attendance. What could be better than getting your photo taken with your favorite star? Like each year, many will attend the GBK lounge, which is among the best in the country. Founded in 2000 by Gavin Keilly, GBK Productions is a Marketing, Public Relations, Fundraising and Special Events company.
GBK is known for integrating the Entertainment, Luxury Consumer Products and Non-Profit industries. A few days shy of the Emmy Awards, I spoke to Gavin about his events coming up.
When did you start doing these rooms?
We started doing the gift lounges in 2005, but I started my company in 2001. I started producing charity events initially. Back in 2001, I asked myself a million-dollar question: What do I want to do with my life? And the answer was relatively simple. Basically, I wanted to make a difference in the world; help others, and not be a martyr in the process. I wanted to help companies and nonprofits grow. We've accomplished that goal tremendously with the non-profit events that we produce. We produce anywhere between eight to ten charity events a year, from the Grammy Museum to A New Way of Life, among various other charities.
I didn't know you were involved with so many; are you still now?
Yes, still today. With our gift lounges, we actually incorporate charity with everything we do. Meaning, with every event that we produce, we will give 20 percent back to a myriad of causes. In addition to that, we will allow three, sometimes four, charities to have an on-site presence at our gift lounge. That gives the nonprofits the ability to educate, not only the celebrities about their causes, but also the press outlets. Their ultimate goal is to also try to get some additional celebrities involved in their causes, whether making them a part of their honorary committees, having them present awards at their events, or whatever it might be. It's all about creating a win-win-win.
You have the wines, food and things that are not exactly what you would find in gift rooms.
Yes. One of the sayings on our website is "The difference between ordinary and extraordinary is that little extra."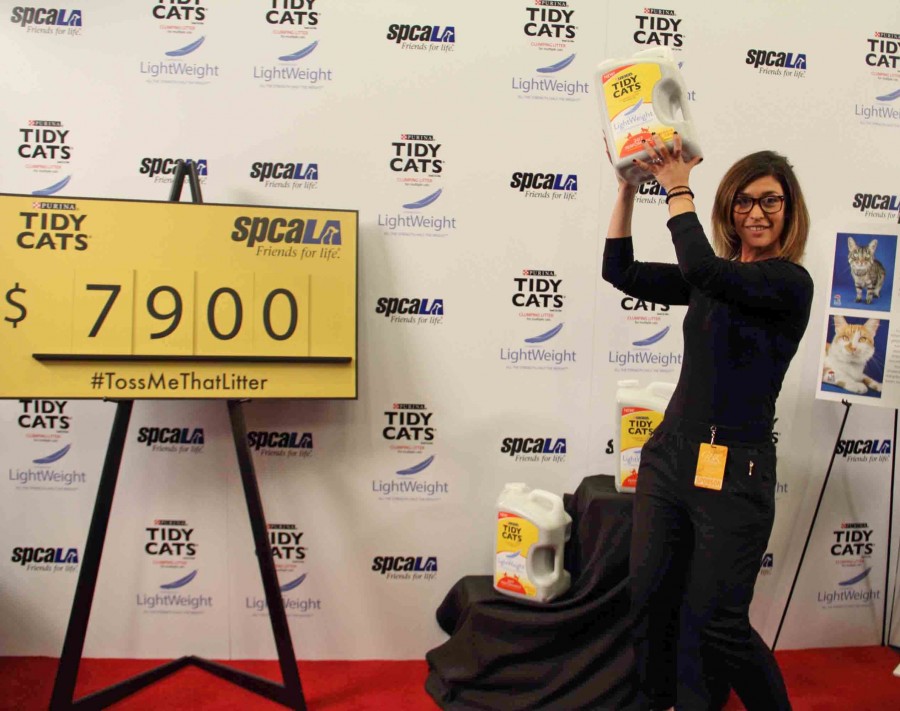 Last year you had Tidy Cats, how do you choose the companies you have in your gift rooms?
Tidy Cats was really an interesting phenomenon actually, because normally the way I would answer your question is I'd say, 'What do the celebrities like?' That's how we determine whether a brand is going to be allowed at our gift lounge. Now Tidy Cats was a bit different. I wasn't reaching out to Tidy Cats, saying, 'I think celebrities are going to like cat litter.' They actually reached out to me and said, 'We want to be in your gift lounge. How can we do it?' So we suggested that, in addition to giving out the cat litter, they make a donation in the name of every celebrity that comes up to their booth.They made a $10,000 donation, in the name of the celebrities, to the Humane Society. So that's kind of what we do as far as when a company like that doesn't necessarily have a product that is going to have a "wow" factor. They will donate money to charity in the name of the celebrities, to again, create that win-win. They can accomplish their goal by educating the celebrity and getting them involved, and then helping the cause in the process.
Do you have a good attendance from talents each year?
We do always get a substantial amount of very good talent. Last year for the Emmy's, we had 25 nominees come through the gift lounge.
Do you have regular clients who return or do you pick new ones?
To answer your question about vendors, do we have returning clients? Yes. I mean, we actually have a 70 percent retention level of our clients—meaning our clients that attend or participate in one of our lounges will come back 70 percent of the time.
So do you need more and more room every year? (laughs).
They come back to various events. They don't always do the Emmys, but they'll do different events.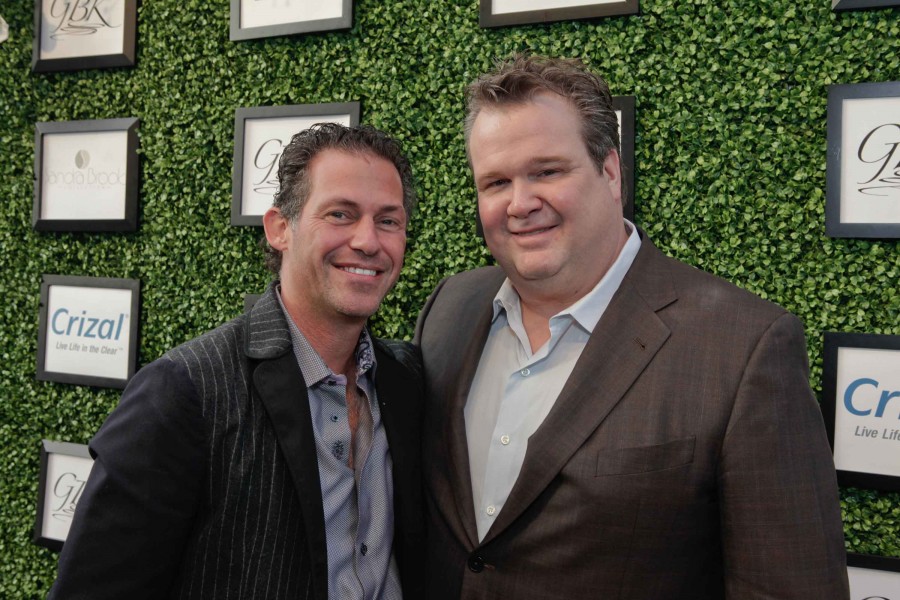 Do you have any confirmed celebrities?
Oh, yeah.Some of them include Angela Bassett, Mayim Bialik, Mark Burnett, Kate Burton, Gary Cole, Edie Falco, Tony Hale, Jane Lynch, and Margo Martindale. Megan Fox is confirmed as well and so is her husband Brian Austin Green, so we have some good talent.
Do you know any of these people personally?
Yeah.
Do you have competitors?
I don't consider the other lounges competitors because they don't get the talent that we get, and they don't do it the same way we do it. They have it like a trade show, where they basically just have the vendors there. They don't treat the celebrities with respect; they don't have a talent handler walking them around; they don't have as many photographers as we have; they don't have as much press as we have; they don't have the good talent; and they don't have the good products.
What are some of the special gifts this year?
We have four different trips this time, meaning four different vacations. One of them includes air fare to Bali. We have a five-star resort in Bali where the celebrities will basically be treated like royalty, of course. One of the resorts in particular is relatively new. It's called Mulia Resort & Villas. They're giving them a five-night stay and air fare, and it also includes spa treatment and dinner.
How do the celebrities get the trip? Basically all they need to do is show up. (laughs)
Any nominees or presenters that show up to our gift lounge will all get a trip to Bali. They'll all get a trip to one of the resorts in Aspen called The Little Nell. Another trip that we're doing is through Palace Resorts, which has all-inclusive resorts in Mexico. Then for a local vaca—meaning a local vacation—here in Beverly Hills the Crescent Hotel is giving a two-night stay as well.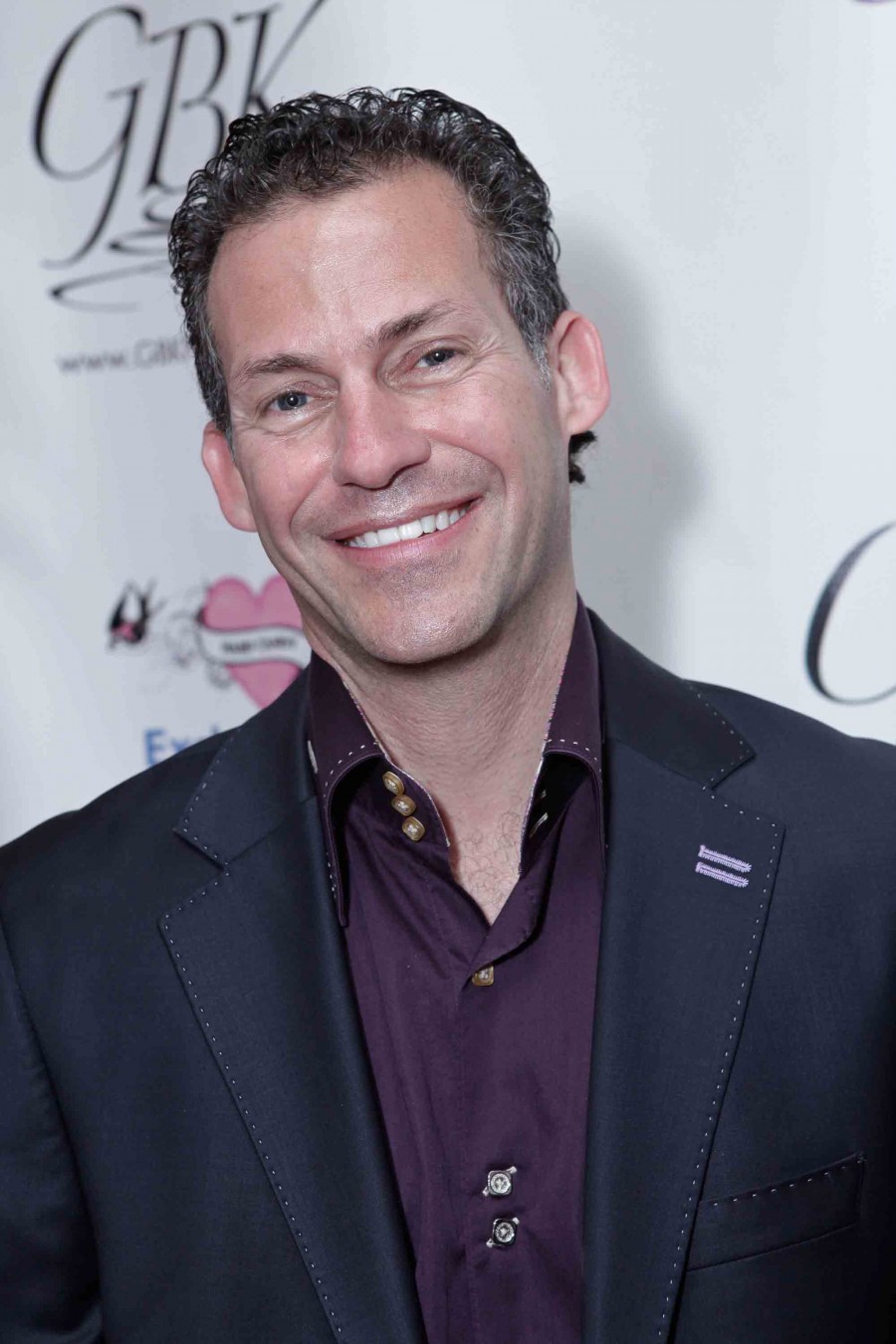 Very nice.
And then we have DI MODOLO jewelry. We have a mattress company, Maxim Mattress, that's giving out $3,000 mattresses. And then we also have Michael Todd True Organics who's our presenting sponsor. They have a sonic cleaning system, and they're going to create a whole regiment for the celebrities. Then we have many other things, of course.
Why did you decide to do this gift lounge?
Well, initially, when I was doing the charity events, we would get the celebrities a gift as a thank you for coming, and a little light bulb went off when Ozzy Osbourne put a watch in his mouth. I said, 'We could be making money doing product placement.' So I knew that really, again, it's all about creating that win-win-win. I knew that by providing the product to the celebrity and getting their photo, the brands get so much more out of it than they ever could. To receive a photo and to be able to use it for their website or their trade shows, is just phenomenal.
As we're entering the award season, you're going to be busy until the end of February, You do the Grammys, along with others?
Yes, we've also brought on a couple of new ones. We're doing New York Fashion Week, which we've done for five years.
In New York?
Yes, at the Empire Hotel. We're doing the food and wine festival in New York as well.
So you're really branding.
Yes. We're doing the official lounge at the Breeders' Cup—which is local—for all the talent and all the jockeys. So yeah, we do a lot of good things.
I have always had a fantastic time visiting Gavin's lounges and always look forward to discover the new products for the stars. The only thing I could add is "Bravo Gavin, you are simply the best!"
By Michele Elyzabeth
http://www.gbkproductions.com/