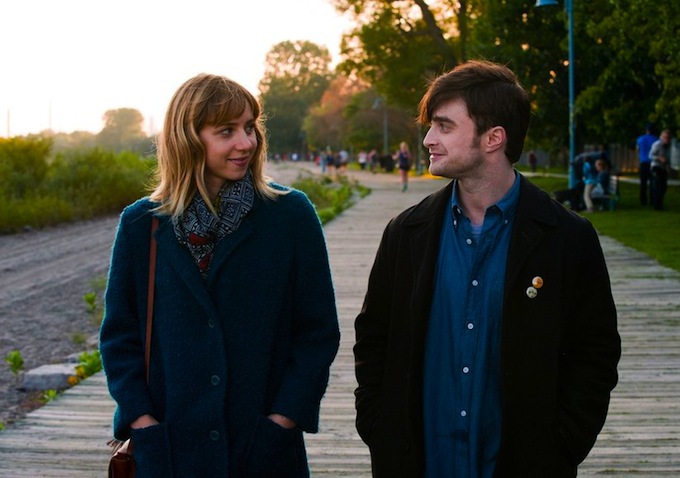 Can two compatible twentysomethings maintain a purely platonic relationship without it getting messy? That's the question explored in "What If," a romantic comedy directed by Michael Dowse ("Goon") and starring Daniel Radcliffe, Zoe Kazan, Adam Driver and Megan Park.
Based on T.J. Dawe and Michael Rinaldi's play, "Toothpaste and Cigars," and written for the screen by Elan Mastai ("The Samaritan"), whose script made the prestigious Black List back in 2008, "What If" is a mildly formulaic but sufficiently entertaining date movie for the Millenial generation. Highlighted by lively and layered performances from lead actors Radcliffe and Kazan, tonally confident direction and a screenplay that finds the right balance between crudeness and wit, humor and heart, this easily digestible slice of summer entertainment serves as further proof that Radcliffe is coming into his own as an adult actor. 
Set in Toronto, a city that isn't typically known for its romantic qualities but here looks lovely, "What If" tells the story of Wallace (Daniel Radcliffe), an amicable but reclusive medical school dropout whose love life is so doomed he's all but given up on the idea. Taking a break from his mind-numbing job as a software manual writer, Wallace goes to a party with his former college roommate, Allan (Adam Driver). There, Allan introduces Wallace to his cousin, Chantry (Zoe Kazan), a quirky animator to whom Wallace feels an immediate connection. Beautiful, smart, funny and independently minded, Chantry is clearly his dream girl; and, based on their flirty interactions throughout the party, it seems like the dream might become reality. That is, until the inevitable is revealed: Chantry has a boyfriend (Rafe Spall), and a long-term one at that.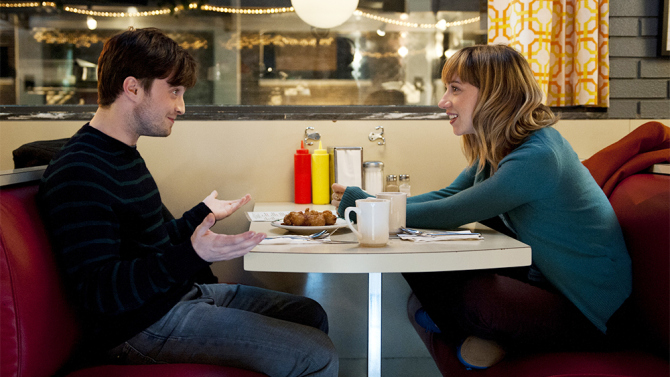 Since the circumstances at hand prevent Wallace from pursuing Chantry, he tries to go about his usual boring routine, but when they have another chance encounter at a screening of "The Princess Bride," they can't deny the fate at play and decide to spark up a friendship. Throughout the course of the summer, their friendship develops from playful conversations about such hot-button issues as what Elvis' favorite sandwich was – a PB&J with bacon, called Fool's Gold – and how to pronounce the word forte, to more meaningful musings about their professional and personal lives. It soon becomes clear that their feelings extend beyond the friend zone, and they each privately struggle with how to handle the sensitive situation.
As screenwriter Elan Mastai makes clear, with "What If," he didn't set out to write a typical romantic comedy; he was interested in tackling very specific themes. "It's about those undeniable connections you make with people that aren't always convenient," Mastai said. "Timing is such a big part of finding the right person. To me the essential theme of the movie is you can't lie your way to happiness."
Even though the audience will find the general setup fairly predictable – after all, despite the screenwriter's intentions, this is a film that wears its rom com status on its sleeve – the screenplay does an excellent job keeping the audience on its toes and exploring the morally ambivalent territory that the situation presents. Mastai's dynamic lead and supporting characters unleash witty banter at every opportunity, and he accurately captures the real life struggles of young adults.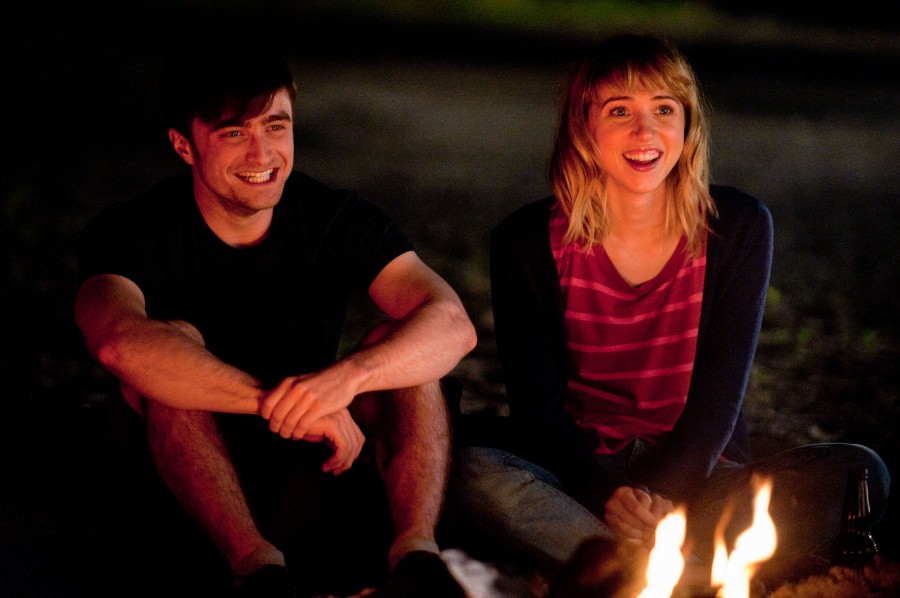 Since the screenplay is bursting with dialogue, director Michael Dowse finds other means to keep the story engaging, such as broad physical humor and the incorporation of Chantry's animated drawings, which are metaphorical representations of the character's internal struggle. And while "What If" falls short of its aspirations to be included on the short list of classic rom coms like "When Harry Met Sally" and "Manhattan," it's still a breezy good time with an idiosyncratic spirit reminiscent of "500 Days Of Summer."
Casting Daniel Radcliffe was a wise choice on behalf of the director, and he isn't shy about explaining why. "He's totally accessible, beautifully flawed and immediately likeable as an actor, almost like a young Jack Lemmon," the director said. "Also like Lemmon, he has the ability to mix comedy with great dramatic chops. It's a rare combination as an actor." Indeed, Radcliffe's acting chops are on full display, particularly in terms of his comedic performance. Now that he's tackled the horror genre with "The Woman In Black," serious drama with last year's "Kill Your Darlings," and romantic comedy with "What If, " it will be interesting to chart his growth as a performer. 
Radcliffe's performance is elevated by his supremely gifted co-lead, Zoe Kazan, who, as the off-the-market love interest, is forced to carry the story's emotional bulk. Not yet a household name even though she descends from Hollywood royalty – she is Elia Kazan's granddaughter and her parents are accomplished screenwriters – Kazan is another young performer with a very bright future ahead of her.
"What If" isn't the kind of movie that stays with you long after leaving the theater, but it's a competent and enjoyable date movie that should be a hit with the underserved female demographic.
By Lucas Mirabella
Running Time: 97 minutes
Rated PG-13 for sexual content including references throughout, partial nudity and language.