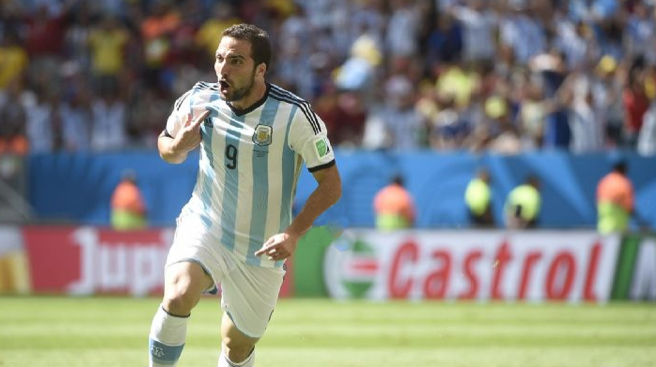 Photo: http://www.espnfc.com (Gonzalo Higuain)
The World Cup 2014 quarter-finals are heating up in Brazil. On Saturday, Argentina moved closer to gaining the title after beating Belgium in a 1-0 victory. Argentina's Gonzalo Higuain kicked a goal in the eighth minute of the game, earning the team a spot in the World Cup's final four for the first time since 1990.
The Netherlands won 4-3 over Costa Rica on penalties and will now face Argentina in the semi-finals. After Brazil beat Colombia 2-1, they will play Germany (who saw a victory over France) on July 8th. The Netherlands play Argentina on the 9th.