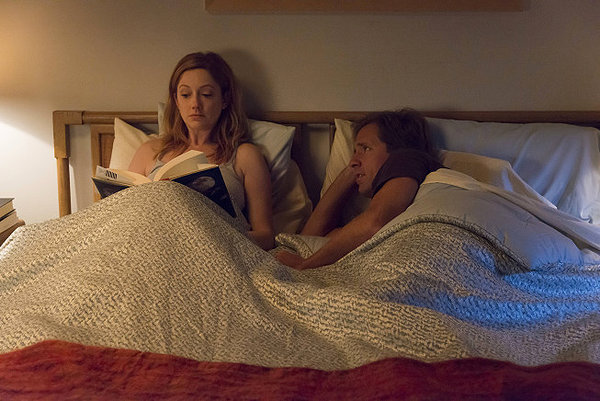 Married with kids means sleep deprivation, a declining sex-life, and being constantly annoyed by your husband or wife. This is the picture we paint of the beautiful union between two people, especially on TV, from shows such as "Everybody Loves Raymond" to "King of Queens." But it's not so far off from reality. FX's new series "Married" is yet another comedy that portrays the struggles of making a marriage last. It's downright hilarious.
Watching the life of doofus Russ (Nat Faxon) and his wife, Lina Bowman (Judy Greer) is almost as difficult as watching Larry David's absurd trouble making in "Curb Your Enthusiasm." But the situations they get themselves into are so pathetic, they're actually entertaining.
Russ and Lina can barely remember life before kids, debt, and suburbia. In the premiere episode, Lina is never in 'the mood.' She hints to Russ that he has permission to go ahead and seek sex elsewhere. And so he attempts to come onto his wax technician. As Russ is anything but a smooth-operator, his short lived affair quickly spirals downhill.
The show also features Russ and Lina's friend AJ (Brett Gelman), who is recently divorced and pretending he's over his wife, and their other friend Jess (Jenny Slate), who is married to a much older man who can't keep up with her.
"Married" was created by Andrew Gurland (The Virginity Hit, Mail Order Wife).
"Married" will air Thursday nights at 9pm.