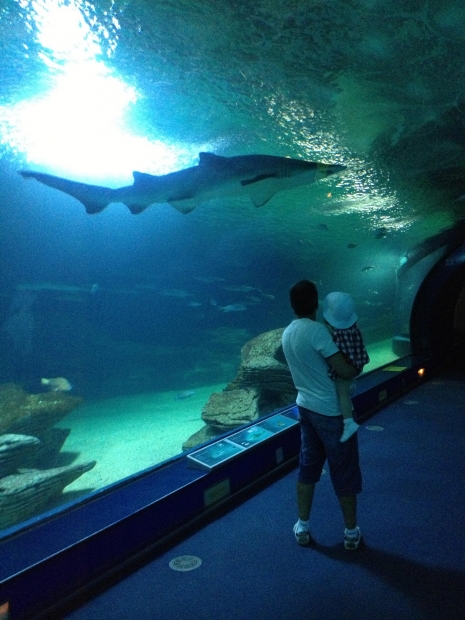 Customers boarding a Southwest Airlines flight can take their seat and watch 'em eat as Sharks Fly Free across the friendly skies! Southwest and Discovery are excited to provide Customers and "Shark Week" fans traveling this summer an experience they'll really sink their teeth into.
Beginning today, Customers can enjoy "Shark Week" content onboard Southwest Airlines' WiFi-equipped aircraft via Southwest's exclusive "Shark Week" channel. Customers will have the opportunity to view a never-before-seen special, "Jaws Strikes Back," prior to its television debut. The show follows marine biologist Greg Skomal and the sharkcam team as they film an epic clash of the titans near the remote Pacific Island of Guadalupe, home to some of the largest great white sharks on earth. Their mission: to film Jaws hunt two-ton mega seals.
"We're always looking for ways to provide our customers with a memorable experience," said Linda Rutherford, Southwest Airlines Vice President Communication and Outreach. "Partnering with Discovery will allow our Customers to be among the first to enjoy the wildly popular 'Shark Week' content onboard and we couldn't be more excited about this opportunity."
Discovery Channel's "Shark Week," which begins Aug. 10, is the longest running prime time series on television, as well as one of cable's most beloved summertime rituals. This year's "Shark Week" features new destinations, breakthrough technologies, and exciting celebrity guests…and we're bringing the feeding frenzy to you. Customers flying Southwest Airlines can enjoy "Shark Week," live on Discovery, via Southwest's inflight entertainment portal, which delivers free live television programming to passengers' WiFi-equipped personal electronic devices at all phases of flight, compliments of Dish Network. The service is provided through leading inflight content and connectivity partner Global Eagle Entertainment Inc.
"We're thrilled to bring 'Shark Week' to the skies, giving our fans an inflight experience that celebrates this colossal TV event all summer long," said Josh Kovolenko, Discovery Vice President of Marketing.
Sharks on a plane not enough? Southwest and Discovery want to send you swimming with the sharks! Enter the Dare to Dive Sweepstakes for a chance to win a trip, including roundtrip air travel to Nassau/Paradise Island (in the form of three $1,000 southwest giftcards); a three-night stay at the Colonial Hilton Nassau (in the form of a $2,000 voucher); and a diving excursion at Stuart Cove, Bahamas. To enter, visit www.southwest.com/sharkweek today through Aug. 16.