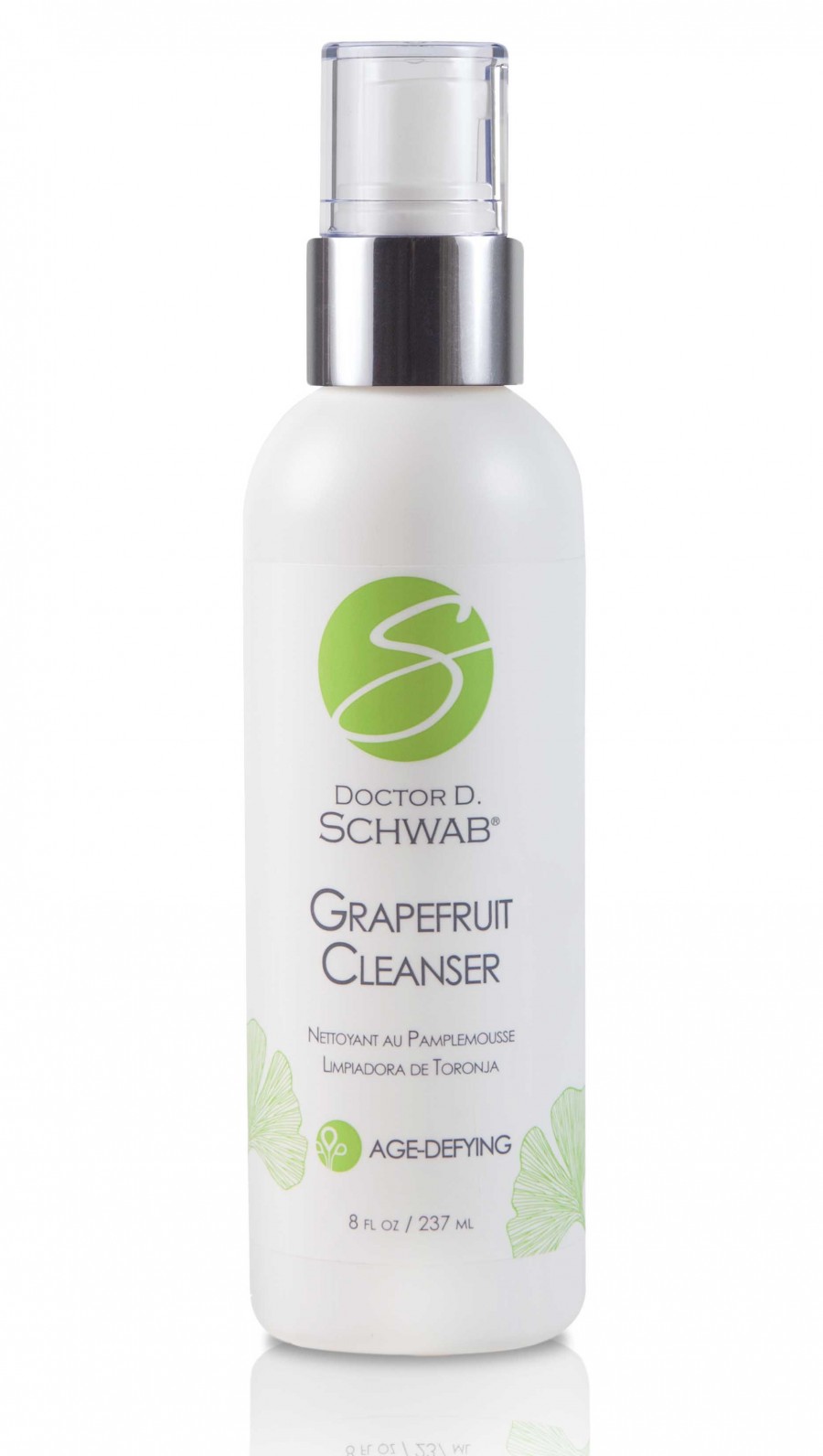 It is known that certain fruit extracts aid in skincare. Cucumbers refresh, lemon juice can lighten pigmentation, etc. Now there is Doctor D. Schwab's brand new Grapefruit Cleanser.
Dr. Schwab is known for skincare lines which help to prevent and reverse signs of aging and skin damage. The all-new Grapefruit cleanser is an age-defying, brightening cleanser with light exfoliating action that gently removes dead skin cells, refines pores, and smoothes uneven patches.
A blend of natural and organic ingredients including grapefruit peel oil, pineapple extract, and green tea extract plus an infusion of lactic acid thoroughly cleanse the skin while brightening and balancing uneven skin tone.
Other products in the line include, Herbal Toner & Cleanser, Bamboo Cream Peel, Ginkgo Mask and more.
With summer in full swing, our skin is constantly in the sun. Be sure to take care and cleanse!
For more info visit: www.ca-botana.com