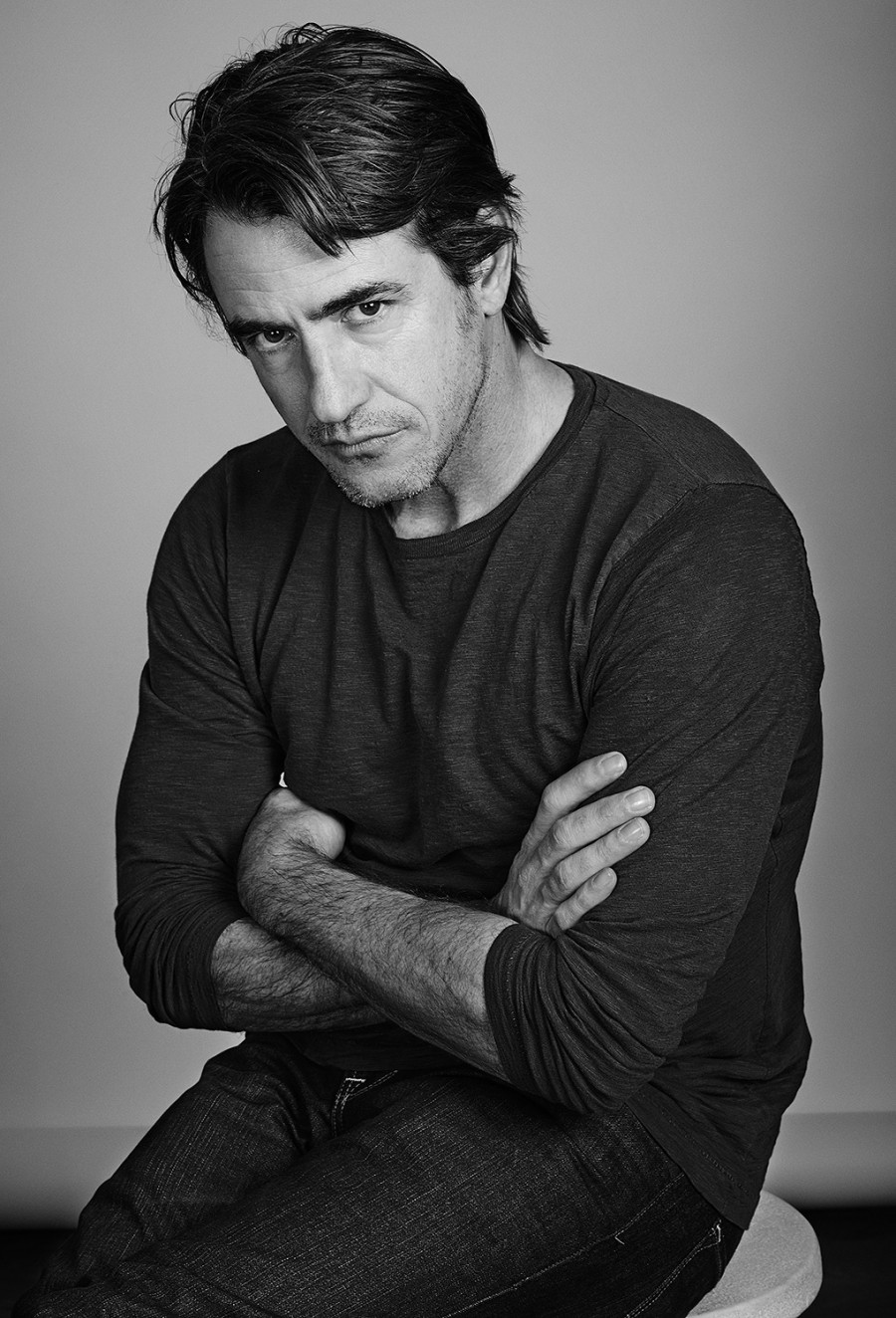 Dermot Mulroney ("My Best Friend's Wedding") has joined season five of the critically acclaimed hit Showtime comedy series "Shameless," guest starring in a season-long story arc. Mulroney will play ex-bad boy and recovering addict Sean Pierce, Fiona's (Emmy Rossum) new manager at Patsy's Pies. As their relationship turns flirtatious and their tension grows, will they be able to overcome their weakness for each other?
Mulroney has appeared in over 65 films including "My Best Friend's Wedding," "Family Stone," "Big Miracle," "The Grey," "About Schmidt," "Stoker," "jOBS," "J Edgar," "Zodiac," "Where The Money Is" and "The Wedding Date." He most recently appeared with Meryl Streep and Julia Roberts in John Wells' adaptation of Tracy Letts' award-winning August: Osage County. He also starred this year, for the first time as a series regular in "Crisis." His other television credits include "Enlightened" and "New Girl." Currently, Mulroney is in production on his first horror genre movie, "Insidious 3: Into The Further." Mulroney is also a classically trained cellist who has been playing since he was 7 years old. He has recorded with scoring orchestras for many films with Academy Award winning composers including James Newton Howard and Michael Giacchino.
Recently garnering three Emmy Award nominations in the Comedy category, Shameless averaged 6.1 million weekly viewers in its fourth season. The series is currently in production on its fifth season to air in 2015, and stars Oscar and Emmy nominee William H. Macy and Golden Globe nominee Emmy Rossum, along with Ethan Cutkosky, Emma Greenwell, Shanola Hampton, Steve Howey, Emma Kenney, Cameron Monaghan, Jeremy Allen White, Noel Fisher and special guest star Joan Cusack. Season four found the Gallagher family being tested like never before with patriarch Frank (Macy) battling back from the depths of liver failure and older sister Fiona's (Rossum) downward spiral of her own that led to jail time. Based on the long-running hit UK series, "Shameless" is executive produced by Emmy Award-winning television and film producer John Wells, Andrew Stearn, Christopher Chulack, Davey Holmes and Nancy Pimental. Wells developed the series for American television. Paul Abbott serves as executive consultant. "Shameless" is produced by Bonanza Productions, Inc. in association with John Wells Productions and Warner Bros. Television.