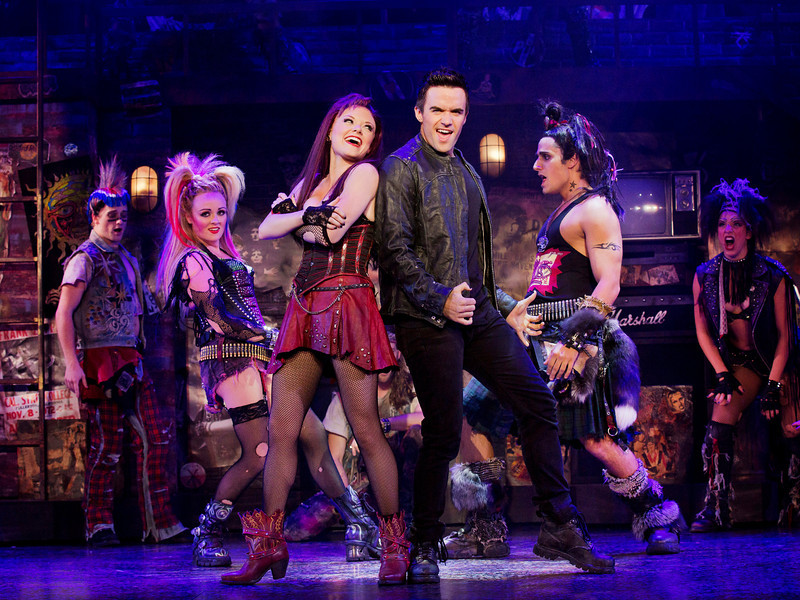 Queen and Ben Elton's "We Will Rock You," created by Ben Elton with music supervisors Brian May and Roger Taylor, is coming to the Center Theatre Group/Ahmanson Theatre, and with it comes a rock attitude.
"We Will Rock You" opens Wednesday, July 16, and runs through August 24, 2014.
Audiences are encouraged to wear their concert tees, download lighter apps and bring their drinks from the lobby into the theatre – including the special themed drinks The Bohemian Rhapsody (rum, blue curaçao, orange juice and tonic) and The Killer Queen (Jack Daniels Whiskey, ginger ale, pineapple juice and lemon).
The long-running, West End smash hit musical Queen and Ben Elton's "We Will Rock You" is a "rock theatrical," built around 24 of the biggest hits of the rock group Queen, which delivers a show that boasts the scale and electrifying spectacle that marked the band's legendary live performances.
"We Will Rock You" includes such songs as "Another One Bites The Dust," "Crazy Little Thing Called Love," "We Are The Champions,"  "Bohemian Rhapsody" and, of course, "We Will Rock You."
"We Will Rock You" is set in the future on a planet once called Earth that is now controlled by a big corporation. Computer-generated music reigns, no rock music is heard, all musical instruments are banned and conformity is enforced. A pair of young renegades, Galileo and Scaramouche, dare to break free and bring the power of rock back to the people.
For tickets and more information go to http://www.wewillrockyou.com/