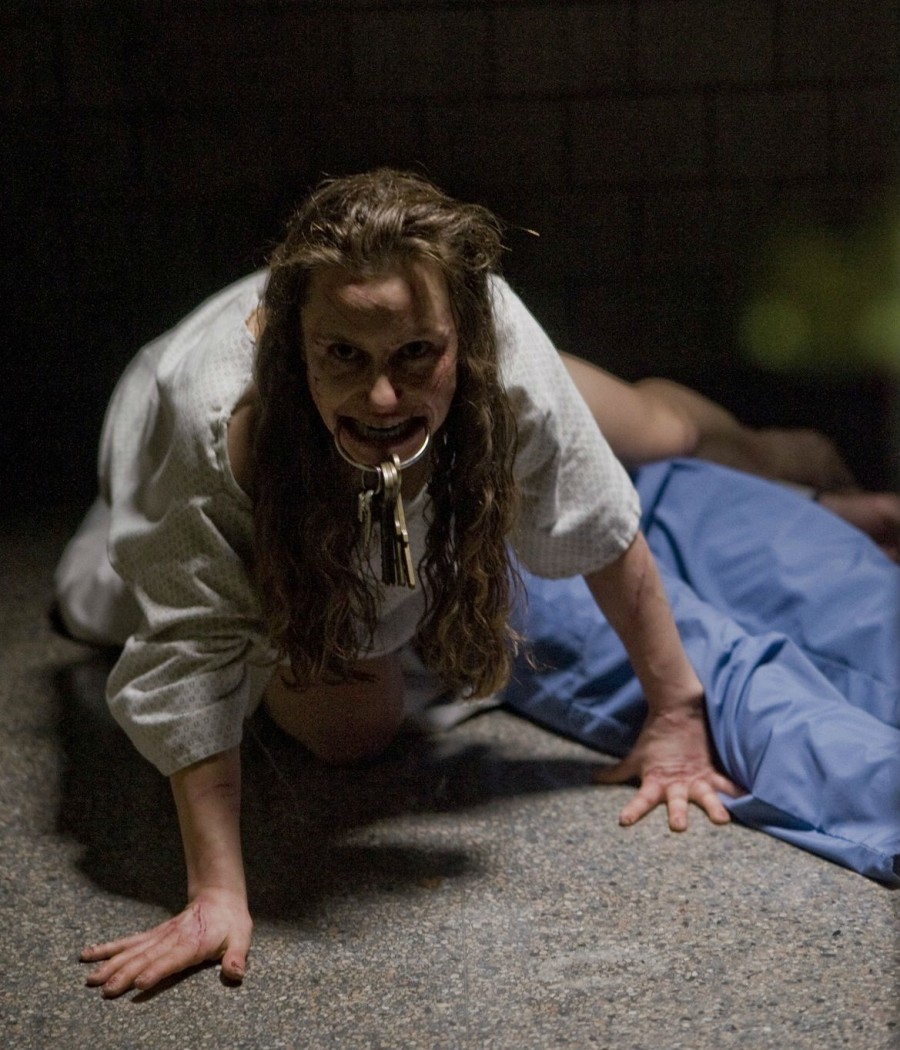 Director Scott Derrickson is turning into (if he isn't already) an expert in creating horrific images for the silver screen that are embedded in moviegoers minds long after the ending credits role. I mean that in the nicest way possible. His 2012 film, "Sinister" is one of the most haunting and memorable mystery horror films I've seen in the past five years. With a story inspired by actual gruesome events, "Deliver Us From Evil" is yet another bone-chilling movie brought to us by Derrickson; this time with co-writer Paul Harris Boardman, Jerry Bruckheimer Films and Screen Gems.
There is no shortage of 'exorcism' stories, but not many that don't recycle the overused plotline which follows a possessed girl in a white nightgown. Luckily, "Deliver Us From Evil" takes exorcism to a whole new level with the story of Sergeant Ralph Sarchie (Eric Bana), a Bronx police officer who turned his back on God and faith years ago.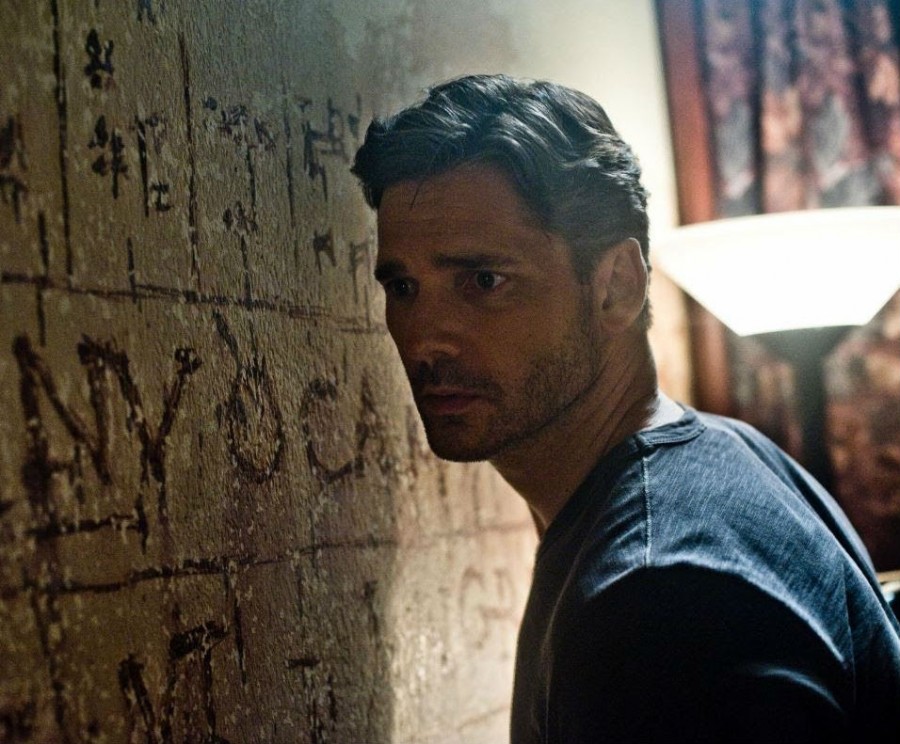 He spends most of his days and nights away from his wife and daughter; chasing down criminals with his police partner, Butler (Joel McHale). One night, they take on a case involving a sardonic ex-Army soldier which leads Sarchie to connect the dots to more cases and sucks him into the dark world of demonology. The skeptic Sgt. struggles between his reality and believing in demonic possession. Joe Mendoza (Edgar Ramirez), an unconventional priest and exorcist, assists Sarchie in solving an investigation that could be beyond their control.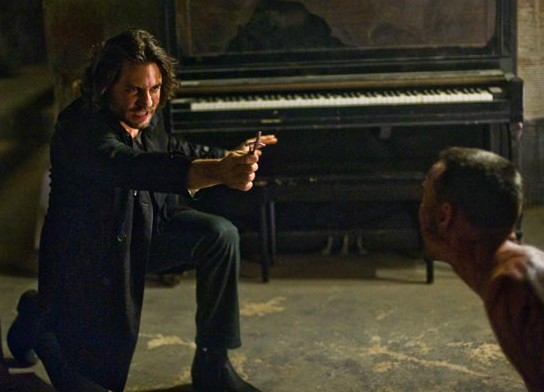 The supernatural thriller has most everything one hopes to see in a horror film: suspense, terrifying special makeup and sound effects and the occasional comic relief. Moreover, there is not one weak link in the cast. Dramatic actor, Eric Bana is captivating as the brooding Ralph Sarchie. He brings an intensity to the role that straps the audience in for an emotional ride. Joel McHale transforms out of "Community" and into a buff and tattooed police officer. He is perfection as the amusing side-kick; effortlessly delivering quick-witted lines. Venezuelan actor, Edgar Ramirez rounds out the leading cast as the impassioned priest. Together on screen, Ramirez and Bana have a wonderful fireball chemistry. Olivia Munn works just fine as the stay-at-home mom to Bana's Sarchie, and Sean Harris is a standout playing one of the most disturbing roles in the film.
But the real star of any 'exorcism' movie is the exorcism itself. Glass shatters, doors cave in, limbs detach. (Not a spoiler alert, unless you've never seen an exorcism movie). "Exorcisms are real. They happen often. And no matter what you think about them, they're fascinating and they're frightening," Scott Derrickson said. I will take the director's word, hope I never see one in real life, and continue to watch his films instead.
Ultimately, Derrickson and his team 'deliver the evil.'
By Pamela Price
Rated R
Running Time: 118 minutes