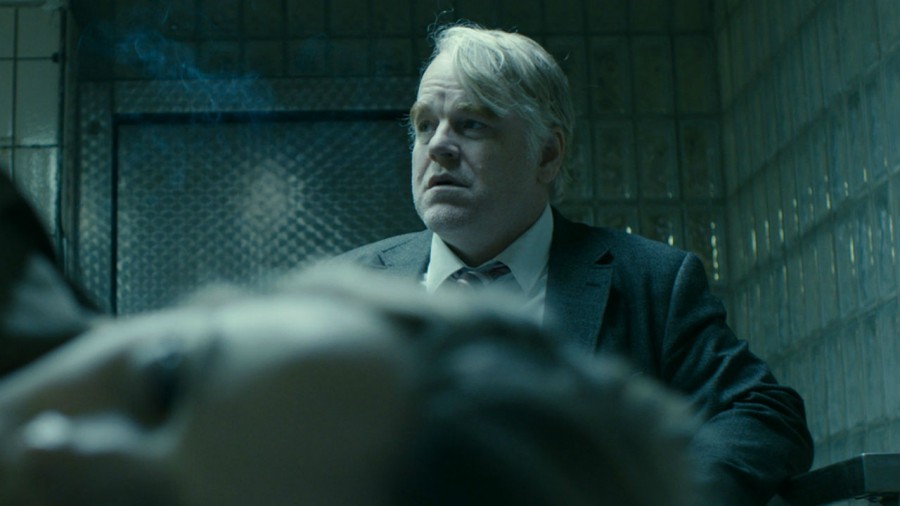 It's been almost six months since Philip Seymour Hoffman's tragic death, but he is still alive and well on the silver screen. After shining in what was otherwise a mediocre directorial debut from John Slattery in "God's Pocket," Hoffman is back in fine form in "A Most Wanted Man," a Eurocentric spy thriller directed by Anton Corbijn ("The American") and costarring Rachel McAdams, Willem Dafoe, and Robin Wright.
Based on the novel of the same name by legendary author (and former British spy) John le Carré, "A Most Wanted Man" is a sly, taut thriller that features a tension-dripping screenplay by Andrew Bovell, dynamic direction from Corbijn, and game performances from its international ensemble cast, highlighted by the irreplaceable talents of Hoffman. Rolling out in limited release on July 25th, this thinking man's thriller is respectable summer counterprogramming and should get a nice box office boost from Hoffman's presence in the cast.
Set in present day Hamburg, the paranoia-laced German port city where Mohamed Atta and the September 11th hijackers plotted their attack, the film kicks off with a half-Chechen, half-Russian immigrant emerging from the River Elbe at dusk. Dirty, badly beaten and highly dubious, the hooded drifter quickly raises the eyebrows of intelligence operatives as he makes a suspicious handoff at a train station. It doesn't take long for the secret German anti-terror unit, led by Gunther Bachmann (Philip Seymour Hoffman), to identify the man as Issa Karpov (Grigoriy Dobrygin), an escaped militant jihadist, or so says Interpol.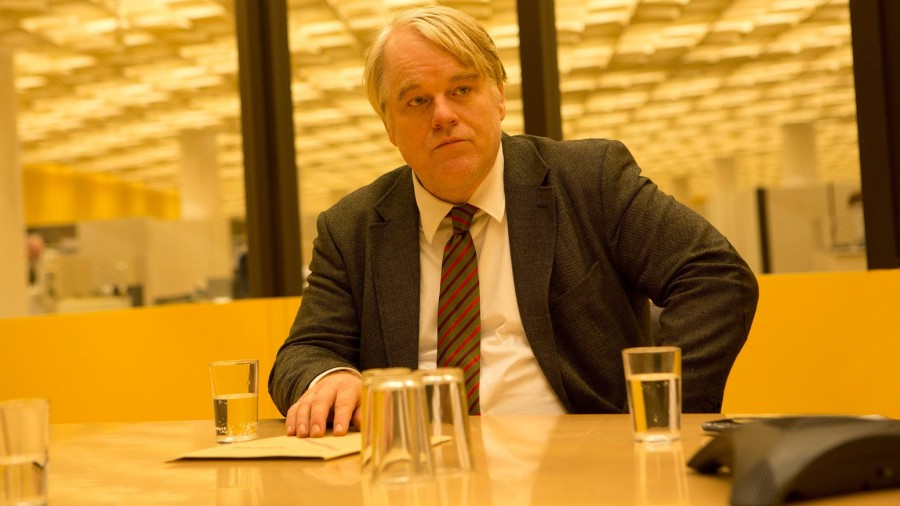 Rather than immediately apprehending the suspect, Bachmann and his team opt to closely surveil Karpov in hopes of being lead to higher-ranking terrorists. In the meantime, Bachmann works his informants, turns a few new ones, and learns that Karpov is in town to make contact with Thomas Brue (Willem Dafoe), the head of a private bank that is holding a ten million euro inheritance from Karpov's father.
Since Bachmann suspects that Karpov intends to use his inheritance to fund terrorist organizations, he devises a plan to surreptitiously arrange a meeting between Karpov and a larger target also suspected of funneling money to extremists, Dr. Faisal Abdullah. (Homayoun Ershadi). But with other members of the intelligence community hot on Karpov and Abdullah's trail – including a cunning CIA operative (Robin Wright) and the shortsighted director of German intelligence (Rainer Bock) – Bachmann and his team are on a race against the clock to complete their clandestine mission before it's undermined.
The spy thriller is a notoriously tough genre to tackle, as it requires a good deal of storyline complexity, but not so much that the audience can't keep track of all the machinations at play. More often than not, the results are either too simplistic or too convoluted for audience enjoyment. But with "A Most Wanted Man," screenwriter Andrew Bovell finds the right balance between action, drama, intrigue and romance. And even with all the double-dealings on the table – and trust me, there's plenty – the film still manages to wrap up tidily with one zinger of a plot twist.
Director Anton Corbijn, who started off as a music photographer and video director, is really coming into his own, as evidenced by this third feature. Unlike his previous film, "The American," also a spy thriller, which most critics praised but left audiences underwhelmed with its focus on atmosphere in place of action, "A Most Wanted Man" fires on all cylinders. Part of what makes this film such an effective thriller is the way in which Corbijn uses the medium to enrich the storyline.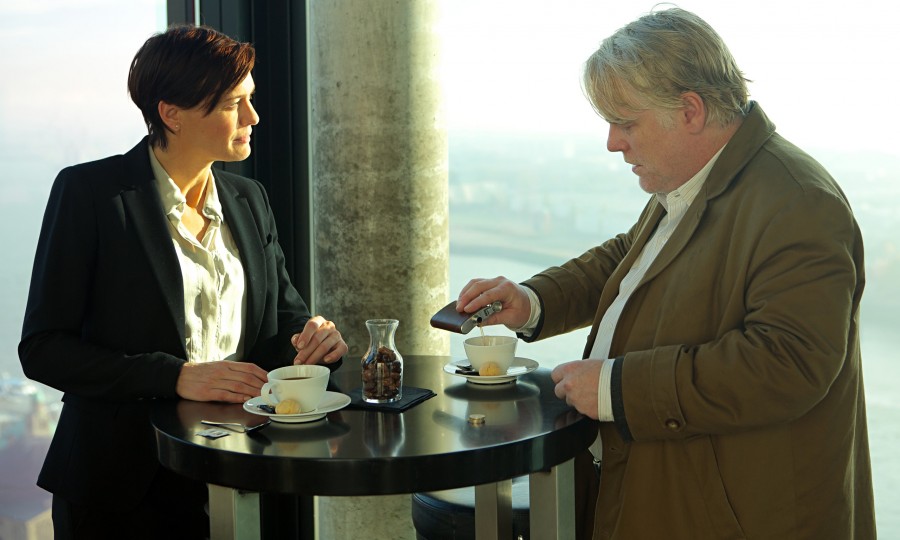 Working with cinematographer Benoit Delhomme ("Lawless"), Corbijn employs a kinetic shooting style that not only captures Hamburg's bustling energy but also the espionage world, where alliances shift in the blink of an eye. Adding to the adrenaline-fueled pace of the film is Claire Simpson's rapid-fire editing, which is as indispensable here as it was in her Oscar-winning work on Oliver Stone's "Platoon."
Although each member of the ensemble cast brings their full talents to the table, it's clearly Hoffman's show. With a thick German accent and a paunch that accentuates the emotional load he carries, Hoffman finds in his chain-smoking, whiskey-swilling Bachmann the perfect outlet for his subdued acting style. Given the restrained nature of the performance, the character's internal complexity may go overlooked by some, but talk about a master class in acting! Other notable performances include Willem Dafoe's virtuous banker, who gets unwittingly sucked into this duplicitous world; Rachel McAdams, who excels as an idealistic lawyer for a human rights organization with a soft spot for Karpov; and Grigoriy Dobrygin, who gets right to the heart of the anger, sorrow and ambivalence at Karpov's core. 
As if the prospect of seeing a quality spy thriller isn't reason enough to find your way to the cinema, "A Most Wanted Man" also marks the final lead role for Philip Seymour Hoffman. In other words, don't sleep on this one; it's a no-brainer.
By Lucas Mirabella
121 minutes; Rated R for Language
http://amostwantedmanmovie.com