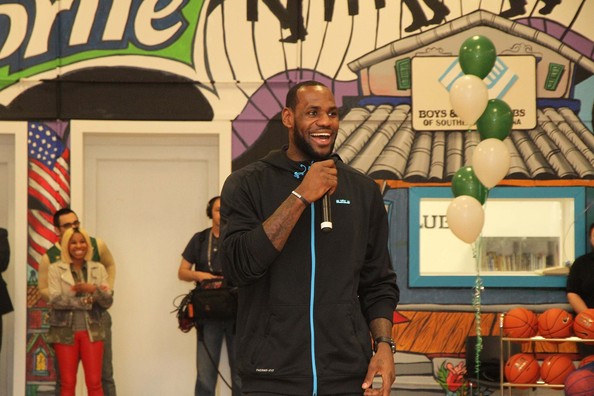 The battle for number one continues with a change on top. As many have asked the LeBron James versus Michael Jordan question, we may not know how they would compare on the basketball court, but this year, James overthrows Jordan and is America's favorite sports star. Last year, the reverse was true and Michael Jordon was number one while LeBron James was number two.
As he makes his farewell tour around baseball fields this summer, New York Yankee Derek Jeter moves up three spots and is in the third position this year. Rounding out the top five is quarterback Peyton Manning, remaining at number four this year, and in a tie for the fifth spot on the list is another basketball star, Kobe Bryant, moving up from number seven, and NASCAR star Dale Earnhardt, Jr., moving up from number ten last year.
Looking at the rest of the top ten favorite sports stars another quarterback, Tom Brady is at number seven, down from number five last year. The season has not been great for Tiger Woods and he drops from number three to number eight on the list this year. Then two returning quarterbacks to the list – Drew Brees at number nine, who was last on the list in 2010 at the same spot, and Aaron Rodgers at number ten, who was last on the list in 2011, also at number ten.
Different groups have their different favorites. For men, LeBron James is number one, but for women it's Michael Jordan. There are also generational differences. Millennials and Baby Boomers say LeBron James is their favorite sports star, while for Gen Xers it is Michael Jordan and for Matures it is Derek Jeter. Politically, there are differences on the issues of today as well as who is the favorite sports star. Republicans say it is Derek Jeter, Democrats say it is Michael Jordan, and Independents say their favorite sports star is LeBron James.
To see the full results including data tables, click here