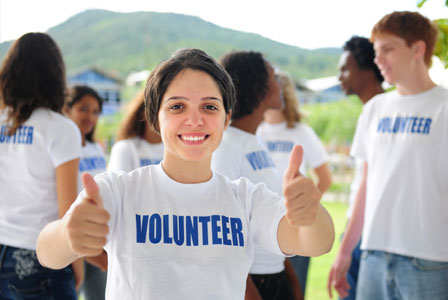 Unite4:good, the groundbreaking, new movement to inspire and empower positive, global change through acts of kindness, has announced the kick-off of the "4:inspiration Project" which identifies and empowers local heroes who are making a difference in their communities.
Each month between now and December 2014, unite4:good's Founding Affiliates are invited to nominate one individual who is furthering their respective missions on the ground. These heroes will be given the opportunity to tell their story on inspiration.unite4.org. Supporters will be asked to vote for the individual who most inspires them. A $4 donation will go towards the project, and will let the voter participate actively in raising funds for the nominee's good works. Half of the monthly donations will go to the winning local hero through a recommended grant process by the nominating Affiliate. The remaining funds will be split between all participating unite4:good Founding Affiliates, a coalition of well-recognized non-profits who have launched goodwill projects with unite4:good over the last year through unite4:good grants. In the first month, local heroes have been nominated by DoSomething.org, U.S. Fund for UNICEF, The Trevor Project, Keep A Child Alive and Points of Light.
"We are excited to participate in unite4:good's 4:inspiration Project. They are providing a platform to recognize the everyday heroes who are bringing about positive change in the world. We're hoping that their stories will inspire even more individuals to take action and get involved, both locally and globally," said Leslie Goldman, Vice President of Community Fundraising at the U.S. Fund for UNICEF.
In addition, beginning in January 2015 the six finalists and their video entries will be featured on inspiration.unite4.org for public supporters to vote once again – with the top three winners' organizations each receiving an additional $25,000 Inspiration Grant. The top vote recipient's charity will also receive a $50,000 Impact Grant, with all monthly finalists and a guest being invited to the 2015 unite4:humanity event which will be held in Los Angeles, CA, next February. The annual event, held in conjunction with Variety, will feature the stories of the finalists and will invite the three grant winners to the stage. The event was first held this past February and honored six local Inspiration Award heroes along with entertainment icons such as Robert DeNiro, Martin Scorcese, Julia Louis-Dreyfus, Selena Gomez, Alicia Keys, Demi Lovato. The event also awarded the Unity Recognition to keynote speaker President Bill Clinton.
"We are thrilled to partner with unite4:good for the unite4:humanity event in 2015 to honor these local heroes on a global stage. Every individual can have a profound impact on our world, and bringing together these leaders at unite4:humanity 2015 is both an honor and a privilege," said Michelle Sobrino, Publisher at Variety.
For more information or to make a pledge, please visit: http://inspiration.unite4.org/