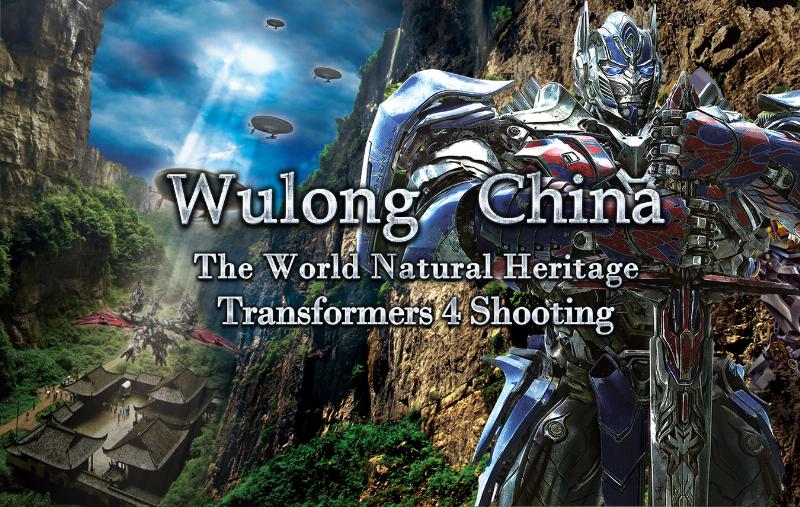 "Transformers 4: Age of Extinction" smashed the 1.38 billion yuan (approx. US$226 million) record set in 2010 by "Avatar" and has already racked up more than 1.4 billion yuan (approx. US$230 million) from box offices across China just 11 days after release. Despite the high revenue intake and the recent settlement with Beijing Pangu, "Transformers 4: Age of Extinction" has become involved in a dispute with the town of Wulong, China, the tourism locale where a key segment of the filming took place.
The producers of the film reached an agreement with the Chongqing Wulong KarstTourism Group to display the location's name in order to market the area. A scenic area within the metropolis of Chongqing, the Wulong area was closed for a weeklong shoot of the movie.
"Transformers 4: Age of Extinction" made its debut in China on June 27, 2014 as scheduled. Box office receipts poured in, grossing 1.4 billion yuan within 11 days. The Tiankeng landscape was excellently caputured and the scene shot at the locale was considered by many viewers and film critics as one of the biggest highlights of the film. However, the logo of "Wulong-China" was not presented once during the course of the film, leading many viewers who saw the film to mistakenly believe that the Tiankeng locale is actually in Hong Kong. The investment made by Chongqing Wulong Karst Tourism did not meet its return.
"The absence of the logo means all our efforts are in vain, as Tiansheng Sanqiao (the natural three bridges that are a highlight of Wulong) is not as well-known as the Great Wall," said Huang Daosheng, general manager of Chongqing Wulong Karst Tourism (Group) Co. Ltd.
As a result of the absence of the logo in the film, Chongqing Wulong Karst Tourism has entered into negotiations with the Chinese production company associated with the film, Beijing-based 1905 Internet Technology Co., Ltd., on July 2. Both sides, however, are in disagreement as to the particulars of the case.
Six days of negotiations have not resulted in a solution, with the result that Chongqing Wulong Karst Tourism no longer choosing to remain silent on the issue. On July 7, Chongqing Wulong Karst Tourism held a press conference in Beijing, at which Huang provided details of the cooperation between the scenic area and Transformers 4: Age of Extinction, and presented to the media contractual and email evidence, which demonstrated that the logo of "Wulong-China" should have been displayed in the film as stipulated in the contract.
Although preliminary, the "Transformers" team appears to be in breach of their agreement.