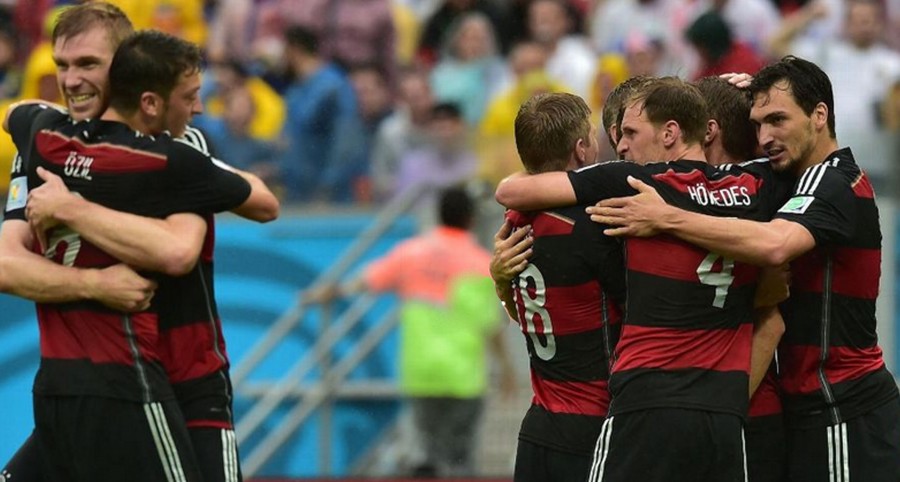 Photo: FIFA
Despite a 1-0 loss to Germany this afternoon, the US advances out of group play and into the round of 16. 
In a group that featured a global contender (Germany), a World Cup semifinalist (Ghana) and the reigning player of the year (Cristiano Ronaldo, Portugal), the Yankees surpassed international expectations. We walked through the valley and escaped the group of death. 
"This is a huge, huge step and now we can't wait until round of 16," US coach Jurgen Klinsmann told ESPN after the match. "Everyone said we had no chance, we took the chance and moved on. And now we really want to prove a point."
A draw would've advanced Germany and the US. But like sound competitors, they played to win. The match was physical and well-coached. German striker Thomas Muller scored the game's only goal in the 55th minute.
Portugal defeated Ghana 2-1, and both were eliminated. The US will play the winner of Group H, likely Belgium, Tuesday night in Salvador. 
We believe. 
Kyle Edwards