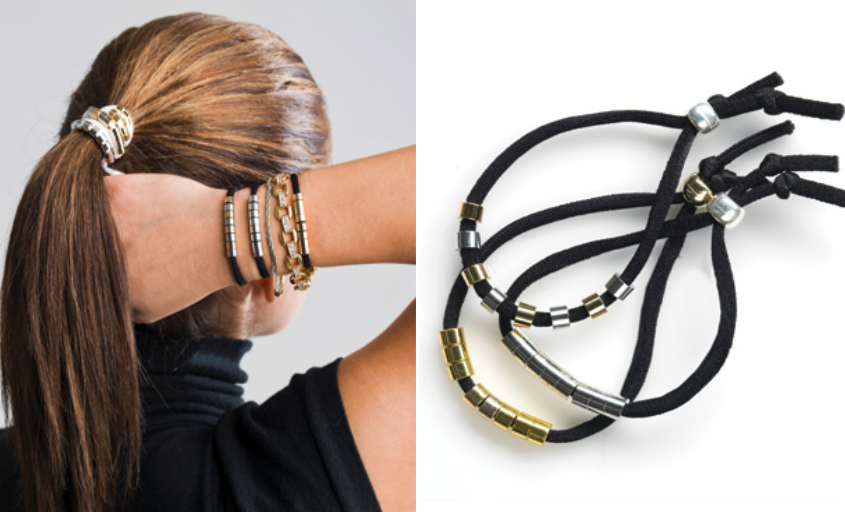 This is a must-have for the summer: a bracelet that doubles as a hair tie… genius!
 
The Duelette is the perfect accessory for girls and women during the warmer summer months. This chic bracelet doubles as a hair band to ensure girls are ready for anything their day might bring – wind, heat, humidity, or transitioning between activities. A must for your beach days.
 
Durable non-fray bands are adjustable to any size and come in black or white. The beads are 14k gold and silver plated for shine and durability and can be worn alone or together to create different looks. It comes in black or in white.
Price: $15.00 + $4.49 shipping online
From Chilly Jilly: http://www.chillyjilly.com/