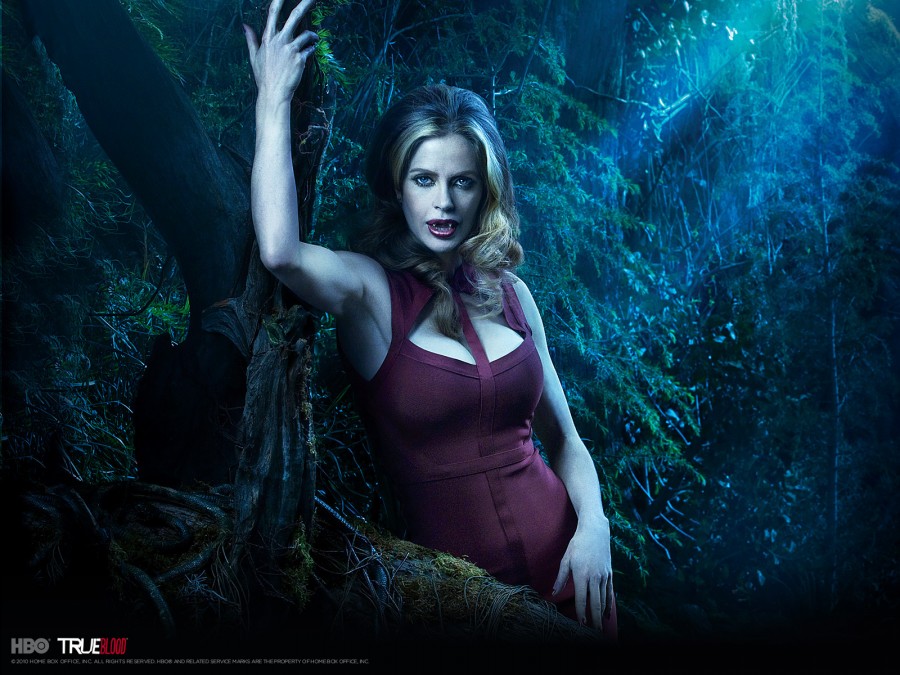 At the conclusion of season six of TRUE BLOOD, Sookie was forced to take a hard look at her future. Bill discovered that salvation comes at a price. And Eric's ultimate fate remained a mystery. Meanwhile, the town of Bon Temps braced itself for a new crisis that would threaten humans and vampires alike.
TRUE BLOOD returns for its ten-episode, seventh and final season SUNDAY, JUNE 22 (9:00-10:00 p.m. ET/PT), exclusively on HBO, followed by other new episodes on subsequent Sundays at the same time. Mixing romance, suspense, mystery and humor, the series takes place in a world where vampires and humans co-exist, after vampires have come out of the coffin, thanks to the invention of mass-produced synthetic blood that means they no longer need humans as a nutritional source. The series follows waitress and part-faerie Sookie Stackhouse (Anna Paquin), who can hear people's thoughts, and vampires Bill Compton (Stephen Moyer) and Eric Northman (Alexander Skarsgård). Created by Alan Ball, the show is based on the bestselling Sookie Stackhouse novels by Charlaine Harris.
Season seven cast members on TRUE BLOOD include: Sam Trammell as Sam, Ryan Kwanten as Jason, Rutina Wesley as Tara, Chris Bauer as Andy, Kristin Bauer van Straten as Pam, Amelia Rose Blaire as Willa, Lauren Bowles as Holly, Tara Buck as Ginger, Gregg Daniel as Rev. Daniels, Nelsan Ellis as Lafayette, Aaron Christian Howles as Rocky, Joe Manganiello as Alcide, Noah Matthews as Wade, Bailey Noble as Adilyn, Nathan Parsons as James (previously played by Luke Grimes), Adina Porter as Lettie Mae, Carrie Preston as Arlene, Jurnee Smollett-Bell as Nicole, Deborah Ann Woll as Jessica, and Karolina Wydra as Violet.