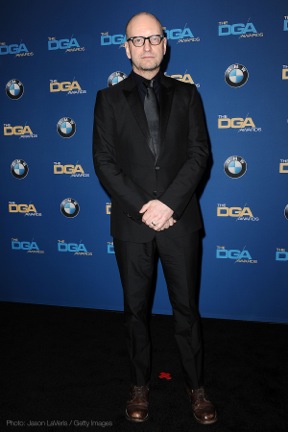 Starz today announced the greenlight of "The Girlfriend Experience," a 13-part anthology series produced by Transactional Pictures. Inspired by the 2009 Magnolia Pictures film of the same title, Steven Soderbergh and Philip Fleishman will serve as executive producers along with independent filmmakers Lodge Kerrigan and Amy Seimetz, who will also write and direct on the series.
The scripted anthology series will feature 13 half-hour episodes.
"The Girlfriend Experience" explores the relationships of the most exclusive courtesans who provide their clients with far more than just sex. These purveyors – or GFEs (Girlfriend Experience) – share intimacies more common to romantic partners or husbands and wives, becoming quasi-lovers and confidants who are richly paid for their time.
Chris Albrecht, CEO of Starz said, "We are all such fans of the movie that the idea of exploring this world through many different characters, voices and points of view was especially intriguing. Steven and Philip's approach to the format is unique and not something seen on the entertainment landscape today. Working with Steven is always a thrill, and we are excited to break the mold with this project yet again." 
"We're in an exciting period of auteur-driven television right now," said Executive Producer Soderbergh. "When Philip floated the idea of a Girlfriend Experience-inspired television show, I thought: 'let's make it a different woman in a different city, let's pair two independent writer/directors, one male and one female, and let them do the whole thing.' I've known Lodge for 20 years and I became a fan of Amy's when I saw her first feature last summer. We went to Chris Albrecht because he and I have been trying to find something to do together since we did "K Street" 11 years ago. He responded without hesitation to both the idea of the show and the approach."
Soderbergh, whose distinguished career spans across television, film and stage, won a 2013 Emmy Award for Outstanding Directing for the television film "Behind the Candelabra" which debuted on HBO last year. He earned the Academy Award in 2000 for directing Traffic, the same year he was nominated for Erin Brockovich. Soderbergh earlier gained an Academy Award nomination for Best Original Screenplay for Sex, Lies, and Videotape, his feature film directorial debut. His other credits include Magic Mike, Contagion, The Oceans Trilogy, Out of Sight, King of the Hill and many other films and documentaries.
Find more information on the series and other programming at www.starz.com.