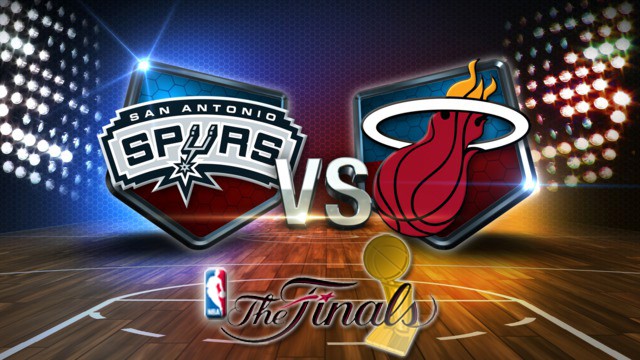 An unprecedented comeback is all that separates a fifth championship parading down the San Antonio River Walk.
 
The San Antonio Spurs took a 3 games to 1 series edge over the Miami Heat with a 107-86 victory, a second consecutive trouncing of the two-time defending champions. Tony Parker had 19 points, and Kawhi Leonard led San Antonio with 20 points and 14 rebounds.
 
In the sequel to last year's finals, the Spurs once again find themselves one win away from the title. Last year, they held a 3-2 advantage before the series swung to Miami for the final two games. With home-court advantage, a reeling Miami squad, and the well-oiled, fine-tuned San Antonio machine clicking on all cylinders, we're likely looking at a different ending.
 
"I'm pleased that they performed as well as they did while we've been in Miami, and that's about as far as it goes," Spurs coach Gregg Popovich told ESPN reporters. "Now we've got to go back home and play as well as better."
 
The Spurs were humble at the podium after the game, almost self-effacing, despite their elite performance the past two games which they beat Miami by a combined 40 points. They maintained their characteristic professionalism.
 
"They're the two-time champs, they're a great team and there is still one more game," Spurs guard Tony Parker said to ESPN reporters. "We have to win one more game."
 
The Finals is a chess match won with adjustments; whichever team makes the right tweaks to their game plans. Miami and Heat head-coach Erik Spoelstra may have exhausted every last resource. With the Spurs ballooning their lead to 20 points in the second quarter, Spoelstra had third-string point guard Toney Douglas check in. An act of true desperation, Spoelstra and his staff are searching for anything that might work.
 
Heat superstar LeBron James played well finishing with 28 points and eight rebounds. His parter and defacto member of Miami's 2006 championship team, Dwyane Wade, was a chalk-outline of himself, shooting 1-10 from the field the first three quarters and finishing with 10 points. Chris Bosh, the Miami star big-man, grabbed a pedestrian 4 rebounds in 39 minutes of action–Miami was out-rebounded for the game 27-44. A disappointing cumulative performance with their season on the line.
 
Game five is Sunday night in San Antonio.