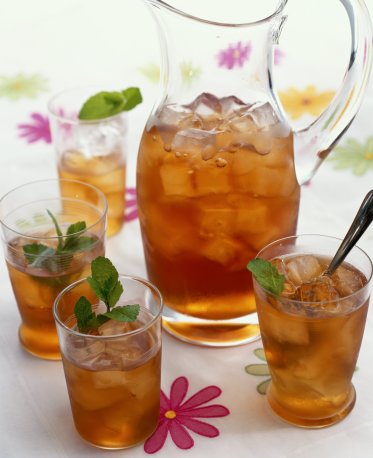 In honor of National Iced Tea Day on June 10th, 7-Eleven is offering guests a FREE 32-ounce Big Gulp of their new Freshly Brewed Iced Tea through the 7-Eleven smartphone app.
According to the Tea Association of the USA, more than half of Americans drink tea on any given day, and, of tea consumed each day, 85 percent is iced. Freshly Brewed Iced Tea is 7-Eleven's newest beverage offering, making its delicious debut just in time for summer in 3,000 participating 7-Eleven stores across the country.
 Guests who would like to take part in the freshly brewed festivities can claim their FREE Big Gulp by texting APP to 711711 to download the 7-Eleven app, also available via Google Play or the App Store. The coupon will be uploaded automatically on the 7-Eleven app, which can then be downloaded and redeemed at participating stores.
In even bigger "Tea" news, National Iced Tea Month is off to a good start for Takeya® USA, as the company announced that its Deluxe Iced Tea Beverage System was named "Best New Product – Teaware" by the World Tea Expo.
The Deluxe Iced Tea Beverage System (MSRP $79.99) uses patented Flash Chill® technology, coupled with pre-measured packets of premium loose leaf teas and beverage-making accessories, to make iced tea quickly and easily. Simply pour your favorite Takeya loose-leaf Iced Tea T-PAC™ into the infuser, fill the Iced Tea Maker halfway with hot water to steep, then top off with ice and shake for 30 seconds. The system includes the following components: