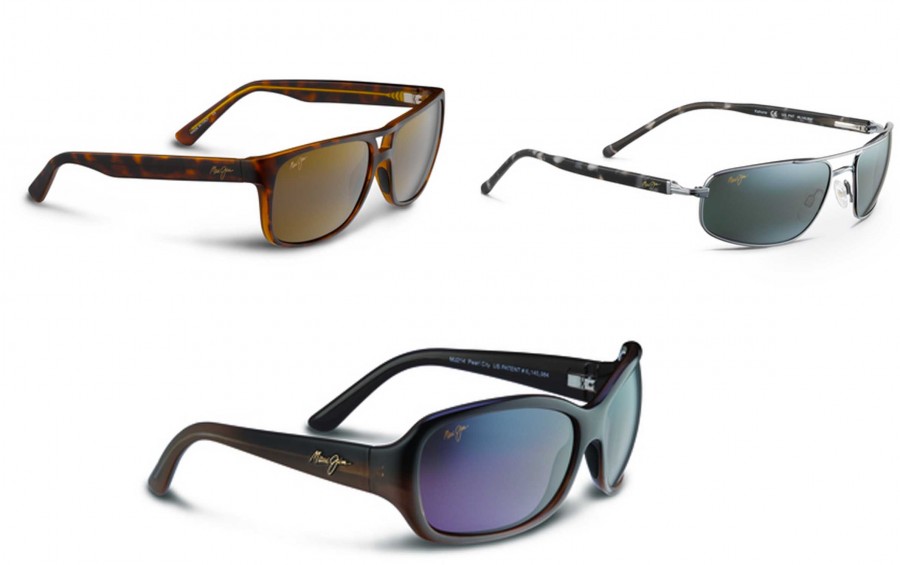 When you're buying sunglasses, probably the first thing you think about is 'comfort' and 'style.' The last is sun protection. One of LATF's favorite sunglass companies, Maui Jim offers all three. MJ sunglasses have polarizedPlus2® lens technology which uses up to nine layers of protection on both sides of each lens to elminate 100 percent of UVA and UVB rays and 99.9 percent of glare from above, below and behind each lens.
The premium polarized sunglasses company has earned the Seal of Recommendation from The Skin Cancer Foundation. Maui Jim is one of THREE sunglasses manufacturers to have earned the seal, which is a symbol of safe and protective sun protection.
The Skin Cancer Foundation's Seal of Recommendation is granted to sun protection products that have been reviewed by and meet the specific criteria of an independent Photobiology Committee (experts in the study of the interaction of ultraviolet light and the skin).  In order for sunglasses to earn the Seal of Recommendation, they must filter out at least 99 percent of ultraviolet A (UVA) and ultraviolet B (UVB) radiation. 
"One of the first programs offered by the Foundation, it quickly gained acceptance from consumers for setting the standard for effective sun protection. Maui Jim received our Seal because all of their sunglasses exceed our requirements and protect against 100 percent of UVA and UVB rays," said Perry Robins, MD, President of The Skin Cancer Foundation.
"Eliminating the effects of damaging sun rays can help reduce the chances of contracting a range of eye and eyelid cancers and other damaging eye conditions from cataracts and macular degeneration," said Jay Black, Vice President of Global Marketing at Maui Jim. "However, some simple protective strategies practiced daily can help keep our eyes and the sensitive skin around them healthy throughout our lives."
Read LATF's past Maui Jim review HERE.