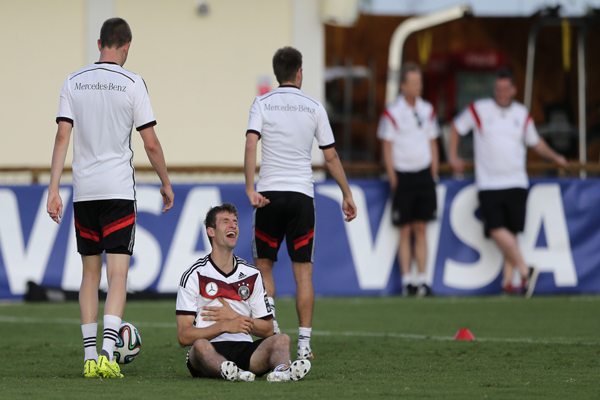 SiriusXM will offer its subscribers live access to broadcasts of all 64 matches of the 2014 FIFA World Cup in Brazil, from the Brazil vs. Croatia opener today, June 12, through the Final on July 13. 
English language broadcasts of all World Cup matches, produced by ESPN Radio, will be available nationwide on SiriusXM. Games will air primarily on SiriusXM channel 84, including all matches involving Team USA. In cases where two matches are occurring simultaneously the second match will air on SiriusXM channel 85. 
In addition to live match broadcasts, SiriusXM FC, channel 94, SiriusXM's exclusive 24/7 soccer channel, will offer listeners in-depth news, talk and analysis throughout the tournament.
On SiriusXM FC, listeners will get exclusive analysis from an exceptional roster of hosts that includes National Soccer Hall of Famer John Harkes, who played for the U.S. Men's National Team from 1987 to 2000 and competed in two World Cups (1990, 1994), former USMNT goalkeeper Tony Meola, who represented Team USA in three World Cups (1990, 1994, 2006), renowned commentator and former player/coach Ray Hudson, U.S. Soccer Foundation founding board member Charlie Stillitano, former MISL professional Kevin Flynn, as well as Neil Barnett, Anto Bianco, Phil Brown, JP Dellacamera and others.
For more information on SiriusXM content and programming go to http://www.siriusxm.com/