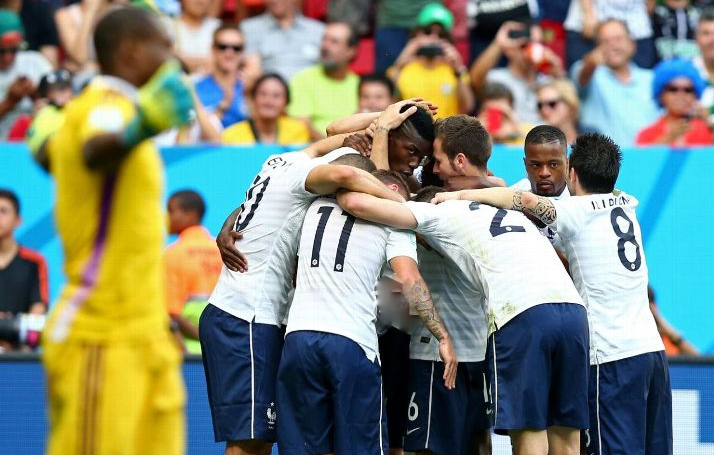 France entered the quarterfinals of the 2014 World Cup after a late rally sparked their 2-0 victory over Nigeria. Both goals came after the 79th minute.
Les Bleus came through.
The match was fairly even in spite of its goal differential. Nigeria has themselves to blame for their untimely exit. The first goal was a failed clear by their keeper, Vincent Enyeama, which rebounded to Paul Pogba for a point-blank header. An own-goal led to the clinching score in extra time.
Eneyeama, who plays his club soccer for a French club in Lille, was Nigeria's best player for the match. He made numerous elite saves, including a deflection off a one-on-one fast break for France in the 84th minute. Collectively, they shot themselves in the foot too many times on the French behalf. Their closest scoring opportunity, a crossed header, was waived off in the 19th minute for an offsides penalty.
To their credit, the French capitalized off their opponent's errors. France registered more shots on goal, and shots, than Nigeria and won the possession battle, 53 to 47. By a slim margin, they earned the victory.
France finished first in Group E and will play the winner of today's Algeria/Germany game.