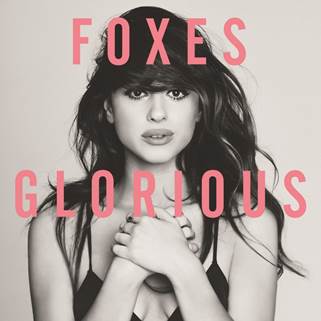 London's own Louisa Rose Allen, better known as Foxes, will release her full-length debut album Glorious in the US digitally on Monday, June 23rd. The album debuted in the Top 5 on UK Album Charts when it was released earlier this year overseas. Foxes recently won a Grammy for Best Dance Recording for "Clarity" with Zedd which they performed on Late Night with Jimmy Fallon! and Late Show with David Letterman.
The stunning Allen has appeared on the cover of UK's Fabulous and The New Review and been featured in UK's InStyle and stateside numerously in the likes of Flaunt, Elle, Marie Claire and NYLON. Stay tuned to see Foxes make a cameo on an upcoming episode of BBC's sci-fi hit "Doctor Who." 
Glamour UK lauded Glorious as "a dazzling anthemic pop record," and The Financial Times gave the album a four star rating.