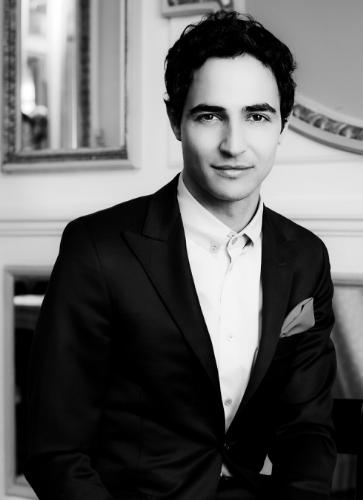 Brooks Brothers has made Zac Posen has been named Creative Director for its signature Women's collection and accessories.
In this new role, Mr. Posen will direct the current Brooks Brothers design and merchant teams and will be responsible not only for the women's collection but will also affect a variety of areas including brand development and presentation  for the women's label.
"We are thrilled to have Zac join us as Creative Director of our Women's Collection," said Claudio Del Vecchio, Chairman and CEO of Brooks Brothers.  "He is one of the most talented and influential American designers working today."
"As soon as we met, it was clear to us that he had a true understanding of our brand and its storied 196 year heritage as well as the creativity to modernize our offerings within the category," he added.
Posen said, "I am truly honored and excited to be embarking on this incredible opportunity to take the Brooks Brothers Women's brand into the future while respecting its deep, rich American heritage as an institutional company."
Brooks Brothers consists of three labels, the signature line, the recently introduced Red Fleece label, and Black Fleece, which launched in fall 2007 for men and women and continues to be designed by Thom Browne.
Zac Posen's first women's collection for Brooks Brothers will debut in spring 2016 and will be available worldwide.
Photo Credit: Steven Pan