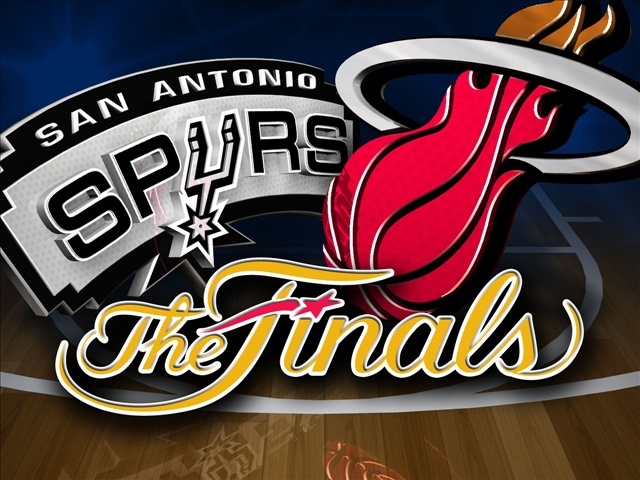 Cooler heads prevailed Sunday night in San Antonio.
With a repaired central cooling system in the AT&T center and two days to recover from cramps which forced him out of game one, LeBron James and the Miami Heat bounced back from Thursday's sauna of a contest, to defeat the San Antonio Spurs 98-96 in game two. The series is tied at one game apiece. 
James was aggressive from the jump, attacking the basket for much of the first half before stretching out his game to the perimeter in the second. By then he was in a groove, scoring eight points in less than a minute in the third period, finishing with 14 for the quarter. James finished with 35 points and 10 rebounds, leaving the events of Thursday night a distant memory.

"What happened on Thursday was Thursday," James said to ESPN. "My whole focus was how I was going to try to help this team even this up and just try to make some plays."  
Perhaps a cramp is the Spurs only shot at slowing down James. "You can double him if you want," Spurs coach Gregg Popovich said to Sports Illustrated, when asked if extra pressure on James was the proper adjustment. "He's a pretty good player. I'm going to guess that he's going to find the open man."
James has scored 32, 37, 25, and 35 in his last four finals games against the Spurs, the 25 point performance coming in his cramp maligned Thursday night outing. Most impressive of these scoring outbursts is his uncanny ability to remain selfless in spite of his aggressive mindset.
The Spurs had a few opportunities to extend their second half lead, but could not capitalize upon them. Tim Duncan and Tony Parker missed four consecutive free throws. They were out-rebounded and could not extend their 11 point second quarter lead. Parker led the Spurs with 21 points. 
The two teams meet for game three Tuesday night in Miami 6 PM PST.