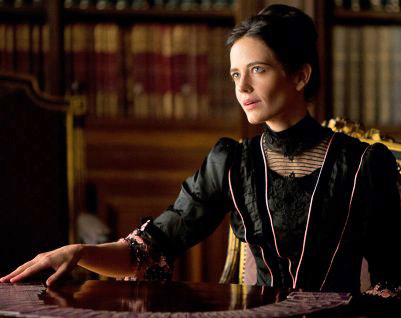 The kind of world that draws TV audiences is the one in which monsters thrive. Vampiric beasts, possessive demons and other creatures from the dark shadows of fantasy. As "True Blood" breathes its final breath on HBO, Showtime's "Penny Dreadful" might just be the perfect replacement with its handful of twisted characters, mystery and horror.
Written, created and produced by John Logan, "Penny Dreadful" already has a good chance of surviving. Logan is the in-demand screenwriter behind an array of successful films from "Gladiator," to "Hugo," "Skyfall" and the upcoming "Jersey Boys." In the premiere episode, "Night Work," we are introduced to the 19th century version of CSI investigators: Sir Malcom Murray (Timothy Dalton) and the spellbinding Vanessa Ives (Eva Green). While they are not police officials, Murray and Ives are exploring the real reason for a series of gruesome murders in London after someone they know has gone missing.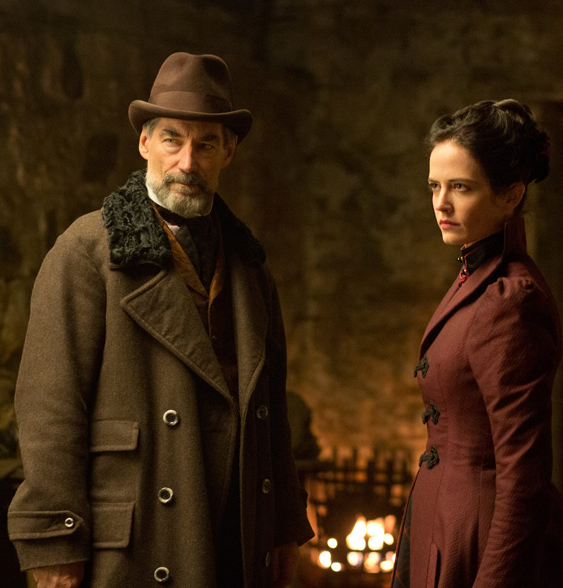 If you know your murder history, you might connect these bloody killings to the "Whitechapel murders," also known as the unsolved deaths of several women which were tied to an unidentified serial killer, a.k.a. Jack the Ripper. Logan does a clever job of weaving in infamous characters from literature and historical news clippings without slapping name tags on them. This gives the audience a chance to figure out who is who from Episode 1 to 2; adding just the right amount of surprise and suspense.
As Murray and Ives search for the killer(s), they recruit American sharp-shooter Ethan Chandler (Josh Hartnett). The two quickly open Chandler's eyes to the darker side of London and perhaps in Ives as well. While the police are looking for a man with a knife, this new detective team are searching for a beast. And who better to help than the expert on strange and new creatures: Dr. Victor Frankenstein (Harry Treadaway).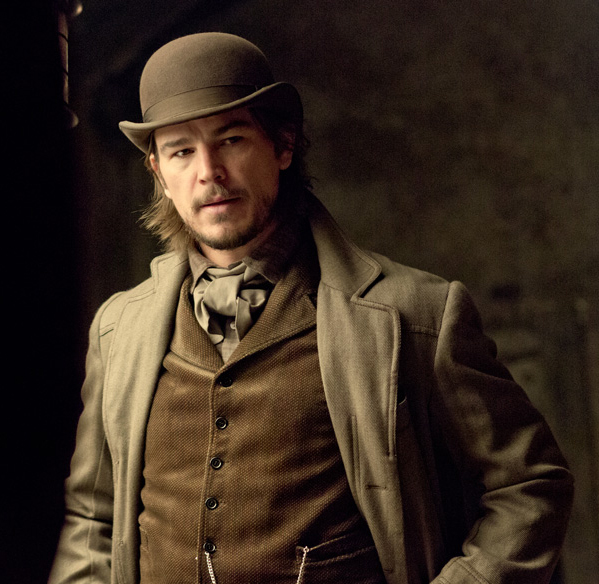 Leading the cast: Eva Green's performance is as always mesmerizing and even horrifying at times. Ethan Chandler is a fine comeback role for Josh Hartnett; portraying the daring, dashing and quick sidekick. Something tells me that Logan may have a deeper plan for Hartnett's storyline in episodes to come. Timothy Dalton plays Murray with a great weight on his shoulder, showing the burden of his loss and the pain from his past. While the original roles are intriguing, it is even more interesting to meet Logan's new versions of Mary Shelley's Dr. Frankenstein and later on, Oscar Wilde's Dorian Gray.
For the fantasy followers and even the literary connoisseurs, "Penny Dreadful" is well worth a watch on Sunday May 11th at 10 PM ET/PT.
The show is executive produced by Logan's Desert Wolf Productions, along with Oscar winner Sam Mendes (American Beauty, Skyfall) and Pippa Harris (Revolutionary Road, Call The Midwife), both of Neal Street. Of the eight episodes, the first two were directed by famed genre master Juan Antonio Bayona.
By Pamela Price
http://www.sho.com/sho/penny-dreadful/home
Photos Jonathan Hession/SHOWTIME