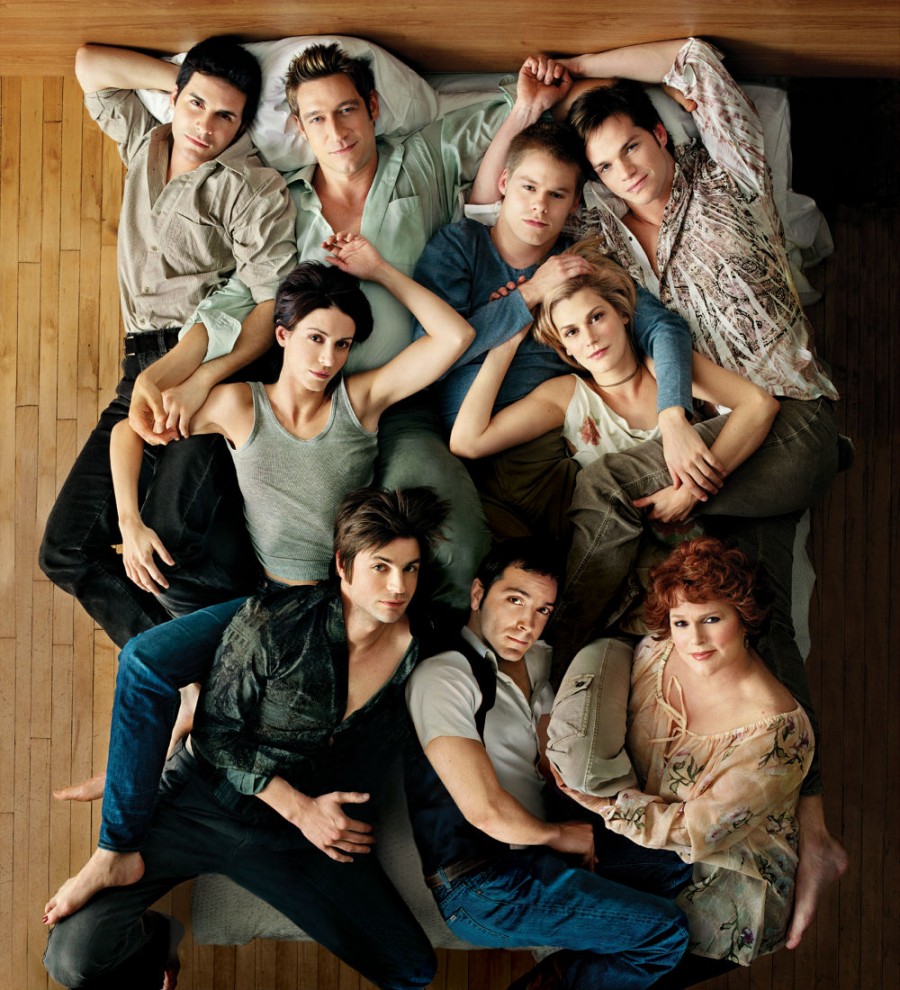 SHOWTIME is bringing back its groundbreaking series QUEER AS FOLK and THE L WORD in June. All seasons will air on SHOWTIME® SHOWCASE from June through November. From June 2nd through June 30th, back-to-back episodes of both critically-acclaimed series will be offered Monday through Friday at 8 p.m. ET/PT. Then, starting on July 3rd, back-to-back episodes will air every Thursday night through November 13th.
Subscribers can also catch up on the full five seasons of QUEER AS FOLK and the six seasons of THE L WORD on SHOWTIME ON DEMAND® and the network's authenticated service SHOWTIME ANYTIME® starting this summer.
These iconic series were hailed for tackling important issues and shattering stereotypes, and were both honored by the GLAAD Media Awards for Outstanding Drama Series. Viewers can expect more from THE L WORD executive producer and creator Ilene Chaiken in the form of a documentary which will premiere on SHOWTIME this summer.
 
QUEER AS FOLK brought to light the lives, careers, loves and ambitions of a group of young gay men and lesbians living in Pittsburgh, Pennsylvania. It was not West Hollywood, nor the Castro, nor Chelsea.  The series was an unapologetic celebration of a slice of gay life, but featured universal themes.  It may have been a small world – a gay Main Street with a couple of bars, a disco, a few shops and a diner – but it resonated with all of us.  During its five-year run, its series regulars included Michelle Clunie, Robert Gant, Thea Gill, Gale Harold, Randy Harrison, Scott Lowell, Peter Paige, Hal Sparks and Sharon Gless.  Based on the British series created by Russell T. Davies, QUEER AS FOLK was developed for American television by Ron Cowen and Daniel Lipman.
 
THE L WORD followed a group of friends – both gay and straight – through stories of career, family, struggles, friendship and romantic relationships.  The intimate stories about the lives and loves of lesbian couples and their friends in Los Angeles, starred Jennifer Beals, Laurel Holloman, Mia Kirshner, Katherine Moennig, Erin Daniels, Leisha Hailey, Sarah Shahi, Rachel Shelley and Pam Grier as its series regulars over the course its six-year run. THE L WORD was created by Ilene Chaiken and Kathy Greenberg and Michele Abbott.