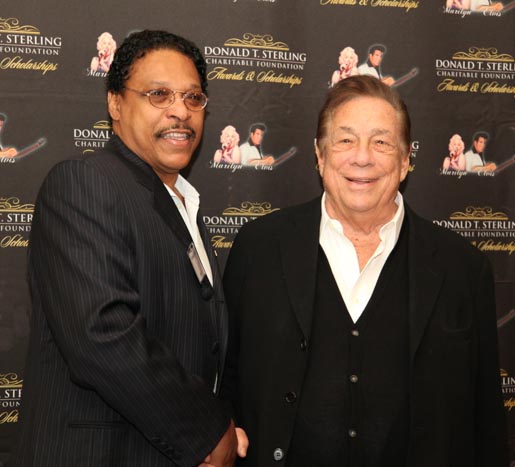 Donald Sterling isn't the only one losing a head position days after the release of audio between he and his girlfriend, which included racist remarks. Now NAACP President Leon Jenkins is calling it a day. Jenkins, the Los Angeles chapter president, was in charge of awarding the LA Clippers owner with lifetime achievement awards.
In his letter of resignation, Mr Jenkins stated, "Please be advised that the legacy, history and reputation of the NAACP is more important to me than the presidency.  In order to separate the Los Angeles NAACP and the NAACP from the negative exposure I have caused the NAACP, I respectfully resign my position as President of the Los Angeles NAACP."
The NAACP has been heavily criticized for honoring Sterling, who has a past of repeated racist allegations.