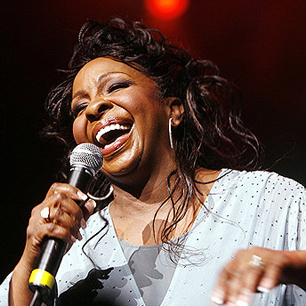 An unforgettable night of performances will be featured on THE 68TH ANNUAL TONY AWARDS, live from Radio City Music Hall, Sunday, June 8 (8:00-11:00 PM, live ET/ delayed PT) on the CBS Television Network. The show will feature performances by 2014 Tony nominee Neil Patrick Harris and the cast of "Hedwig and the Angry Inch," 2014Tony nominee Sutton Foster with the cast of "Violet," Alan Cumming reprising his Tony Award-winning role in a performance from the revival of "Cabaret"and 2014 Tony nominee IdinaMenzelperforming a song from the new musical "If/Then." Golden Globe and Tony Award-winning actor Hugh Jackman returns as host. 
The evening will also feature not-to-be missed performances by the casts of this year's Best Musical and Best Musical Revival Nominees, as well as other new musicals: "Aladdin," "Les Misérables," "Beautiful: The Carole King Musical," "A Gentleman's Guide to Love and Murder," "Bullets Over Broadway" and "Rocky."
The cast of "Wicked"will return to Radio City Music Hall for the first time since 2004, when they won three Tony Awards. The cast will take the stage once again in what is sure to be a very special performance to celebrate the show's10th anniversary.  
Music legends Patti LaBelle, Gladys Knight and Fantasiawill take the stage for an unforgettable performance with the cast of "After Midnight." Sting will perform a song from his upcoming musical, "The Last Ship."
As previously announced, Golden Globe and Tony Award-winning actor Hugh Jackman will return for his fourth turn as host of the awards show. Kevin Bacon, Matt Bomer, Wayne Brady, Zach Braff, Kenneth Branagh, Patricia Clarkson, Bradley Cooper, Fran Drescher, Clint Eastwood, Emilio Estefan, Gloria Estefan, Vera Farmiga, Will Ferrell, Tony Goldwyn, Anna Gunn, Maggie Gyllenhaal, Ethan Hawke, Carole King, Zachary Levi, Lucy Liu, Kate Mara, Tony nominee Audra McDonald, Leighton Meester, Alessandro Nivola, Zachary Quinto, Emmy Rossum and Liev Schreiber will make appearances on the awards show, which honors theater professionals for distinguished achievement on Broadway.
This year marks the 68th anniversary of the TONY Awards, which were first held on April 6, 1947 at the Waldorf Astoria's Grand Ballroom. The ceremony is presented by Tony Award Productions, which is a joint venture of the Broadway League and the American Theatre Wing, which founded the Tonys.
The June 2012 broadcast of THE 66th ANNUAL TONY AWARDS was honored with four Primetime Emmy Awards in the categories of Outstanding Special Class Programs, Outstanding Music Direction, Outstanding Original Music And Lyrics ("If I Had Time") and Outstanding Technical Direction, Camerawork, Video Control For A Miniseries, Movie Or A Special. This marked the fourth consecutive year the telecast was awarded for Outstanding Special Class Programs.
Ricky Kirshner and Glenn Weiss of White Cherry Entertainment will return as executive producers. Weiss will serve as director for the 15th consecutive year.
 Photo: Winter/Getty