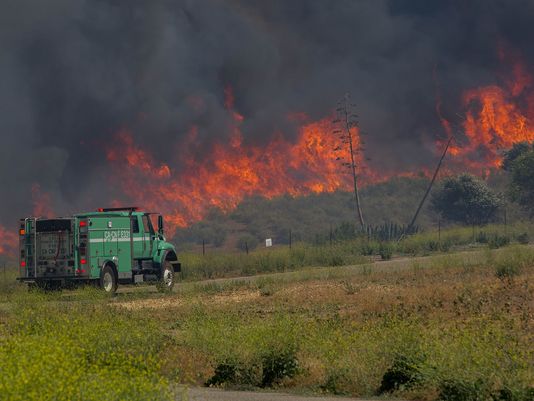 Photo: U.S. Marine Corps
Southern California is seeing record breaking temperatures. The heat and dry winds have caused brushfires to spread and thousands of people to evacuate their homes, schools and businesses.
According to Fire Capt. Mike Mohler, a fire at Carlsbad north of San Diego had consumed 100 acres and was burning out of control. Up to 11,000 people had to evacuate. The Legoland California Resort amusement park spokeswoman Julie Estrada said fires knocked out power lines.
Winds went up to 25 mph, with temperatures reaching 100 degrees. According to USA Today, at Camp Pendleton, home to about 42,000 military personnel, employees of a naval weapons station, residents of base housing development and an elementary school were told to evacuate.