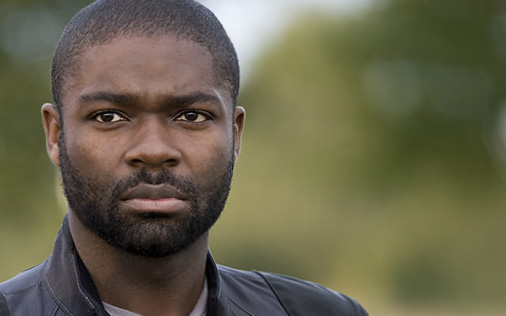 Paramount Pictures and Pathé today have begun principal photography on "SELMA," directed by Ava DuVernay ("MIDDLE OF NOWHERE.") The film is shooting in Atlanta, Georgia, and Montgomery and Selma, Alabama.
 
The screenplay was written by Paul Webb ("Four Nights in Knaresborough"). Brad Pitt, Dede Gardner and Jeremy Kleiner will produce through their Plan B banner ("WORLD WAR Z," "12 YEARS A SLAVE"), with Christian Colson through his Cloud Eight Films ("127 HOURS," "SLUMDOG MILLIONAIRE"), and Oprah Winfrey ("THE HUNDRED-FOOT JOURNEY," "BELOVED") through her Harpo Films. Ava DuVernay, Paul Garnes, Cameron McCracken and Nan Morales are executive producing.
 
"SELMA" is the story of Dr. Martin Luther King, Jr.'s historic struggle to secure voting rights for all people – a dangerous and terrifying campaign that culminated with the epic march from Selma to Montgomery, Alabama, and led to President Johnson signing the Voting Rights Act of 1965.
 
Paramount is handling the film's domestic distribution, Pathé will distribute in the UK and France and Pathé International will handle sales to the rest of the world.
 
The film stars David Oyelowo ("INTERSTELLAR," "LEE DANIEL'S THE BUTLER") as Martin Luther King Jr., Carmen Ejogo ("ALEX CROSS," "PRIDE AND GLORY") as Coretta Scott King, Tom Wilkinson ("THE GRAND BUDAPEST HOTEL," "MICHAEL CLAYTON")as Lyndon Baines Johnson, Andre Holland ("42," "1600 Penn") as Andrew Young, Omar J. Dorsey ("DJANGO UNCHAINED," "THE BLIND SIDE") as James Orange, Tessa Thompson ("Heroes," "Veronica Mars") as Diane Nash, and Colman Domingo ("LEE DANIELS' THE BUTLER," "42") as Ralph Abernathy.