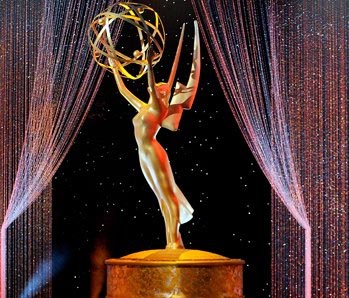 The National Academy of Television Arts & Sciences today announced the nominees for the 41ST Annual Daytime Emmy® Awards. 
This year's gala will be held the prestigious Beverly Hilton Hotel in Beverly Hills, CA on Sunday, June 22, 2014.
CBS tops every network with 60 nominations. Syndicated follows with 52 and PBS with 44.

Outstanding Drama Series
The Bold and the Beautiful                                                                          CBS
Days of Our Lives                                                                                         NBC
One Life To Live                                                                                            TOLN.com
The Young and the Restless                                                                         CBS
Outstanding New Approaches – Drama Series
DeVanity                                                                                            www.devanity.com
Tainted Dreams                                                                                             YouTube.com
The Power Inside                                                                                           YouTube.com
Venice The Series                                                                  www.venicetheseries.com
Outstanding Children's Animated Program
Beware the Batman –  "Secrets"                                                      Cartoon Network
The Fairly OddParents                                                                                  Nickelodeon
Kung Fu Panda: Legends of Awesomeness                                                  Nickelodeon
Monsters vs. Aliens                                                                                       Nickelodeon
Turbo FAST                                                                                                     Netflix
Outstanding Culinary Program
A Moveable Feast with Fine Cooking                                                          PBS
Beer Geeks                                                                                                     SYNDICATED
Bobby Flay's Barbecue Addiction                                                                Food Network
Giada At Home                                                                                              Food Network
The Mind of a Chef                                                                                        PBS
My Grandmother's Ravioli                                                                     Cooking Channel
Outstanding Game Show
The American Bible Challenge                                                         Game Show Network
The Chase                                                                                           Game Show Network
Jeopardy!                                                                                                       SYNDICATED
Let's Make A Deal                                                                                          CBS
The Price Is Right                                                                                           CBS
Wheel of Fortune                                                                                          SYNDICATED
Outstanding Legal/Courtroom Program
Divorce Court                                                                                                SYNDICATED
Judge Judy                                                                                                      SYNDICATED
Justice for All with Cristina Perez                                                                SYNDICATED
The People's Court                                                                                        SYNDICATED
The full list of nominees can be found at www.emmyonline.tv