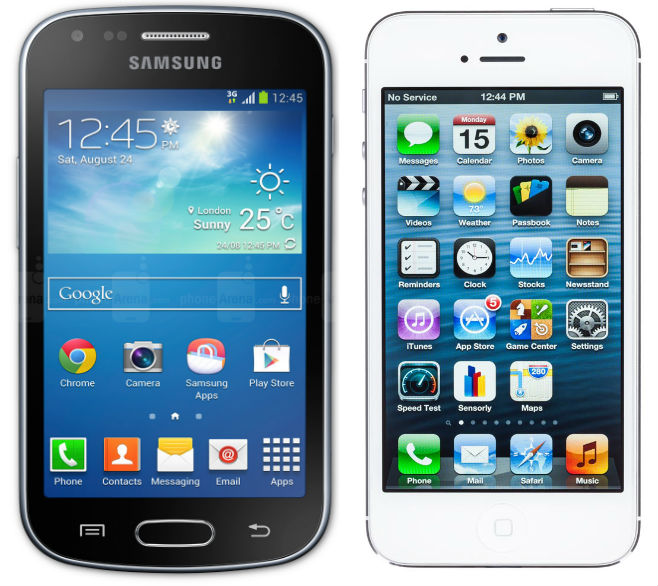 The late Apple founder, Steve Jobs' was determined to win the battle with Samsung over copy infringement. He was certain that Google's Android was a stolen copycat of the iPhone's operating system. 
Now, after a lengthy trial, a federal jury has ordered that Samsung pay only a fraction of what Apple was suing the tech competitor company for. They must pay $119.6 million in damages instead of $2.2 billion. They jury only found tht some Samsung smartphones and tablets infringed patents held by Apple Inc.
Samsung attorney Peter Quinn said in his opening statement, "What this case is really about is Apple trying to limit consumer choice and to limit the advantage of its main competitor, Google's Android." He continued, "It's trying to gain from you in this courtroom what it's lost in the marketplace."
So what did the jury find? Samsung violated a patent for Apple's slide-to-unlock feature and a patent for a process for placing links in apps. What Samsung is supposedly not guilty of: violating patents for technology that enables users to search their phones for information or sync information between apps.
"Today's ruling reinforces what courts around the world have already found: that Samsung willfully stole our ideas and copied our products," said Apple spokeswoman Kristin Huguet. "We are fighting to defend the hard work that goes into beloved products like the iPhone, which our employees devote their lives to designing and delivering for our customers."