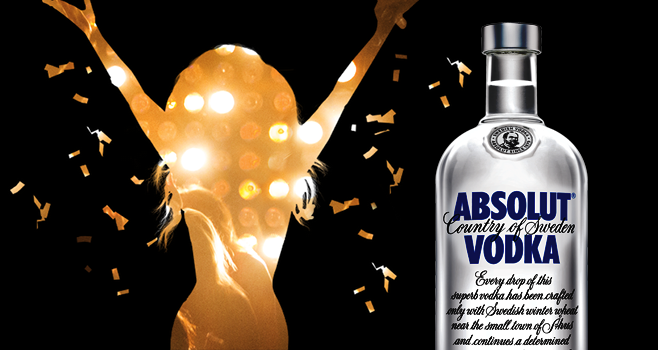 Absolut Vodka and the Grammy Award-winning Lady Gaga have joined forces to transform the concert of the season – artRAVE: the ARTPOP Ball, in support of the number one bestselling album ARTPOP – into an experience of a lifetime for a few lucky fans. 
Throughout Lady Gaga's US concert tour, Absolut will provide the opportunity for lucky fans to watch the performance from the Absolut ARTPOP Lounge – a one-of-a-kind, onstage bar created to be part of the theatrical set – while sipping custom cocktails like the "Absolut Gaga" (ginger ale, apple sparkling cider, grapefruit and Absolut).
How will Absolut transform a Lady Gaga lover from a spectator to part of the spectacle?  Two lucky fans at each concert in the United States will be chosen in real-time each to have their seats transformed.  Fans also have the chance to win Absolut ARTPOP Lounge tickets to select shows across the country through the #Absolutgaga contest at www.absolutgaga.com.  Fans are encouraged to share creative ideas for how they would transform their community for a chance to win.
"At Absolut, we believe transformative collaborations are the cornerstone of creativity," said Joao Rozario, Vice President, Vodkas, Pernod Ricard.  "Absolut – a brand with a rich history of innovative collaborations with artists spanning art, music and fashion – and Lady Gaga, a beacon of creativity and individuality, are coming together to add awe to an already inspiring entertainment experience."
"This show is going to be unlike anything we've ever done before, so get ready to party," said Lady Gaga. "Thanks to Absolut, we have created a special experience where fans can actually sit inside the stage and have their own bar. It's going to be a huge rave in the spirit of art and creativity."
Beginning May 1, Lady Gaga and Absolut fans over the age of 21 can visit www.AbsolutSummer.com to enter for a chance to see Lady Gaga live in Sweden, home of Absolut.  One national grand prize winner will win a trip for two to see Lady Gaga's show live in Stockholm, Sweden. Trip includes roundtrip airfare and hotel accommodations for five days and four nights, round-trip train transportation to/from airport/central station in Stockholm, spending money and two tickets to the Lady Gaga concert in Stockholm on September 30, 2014.