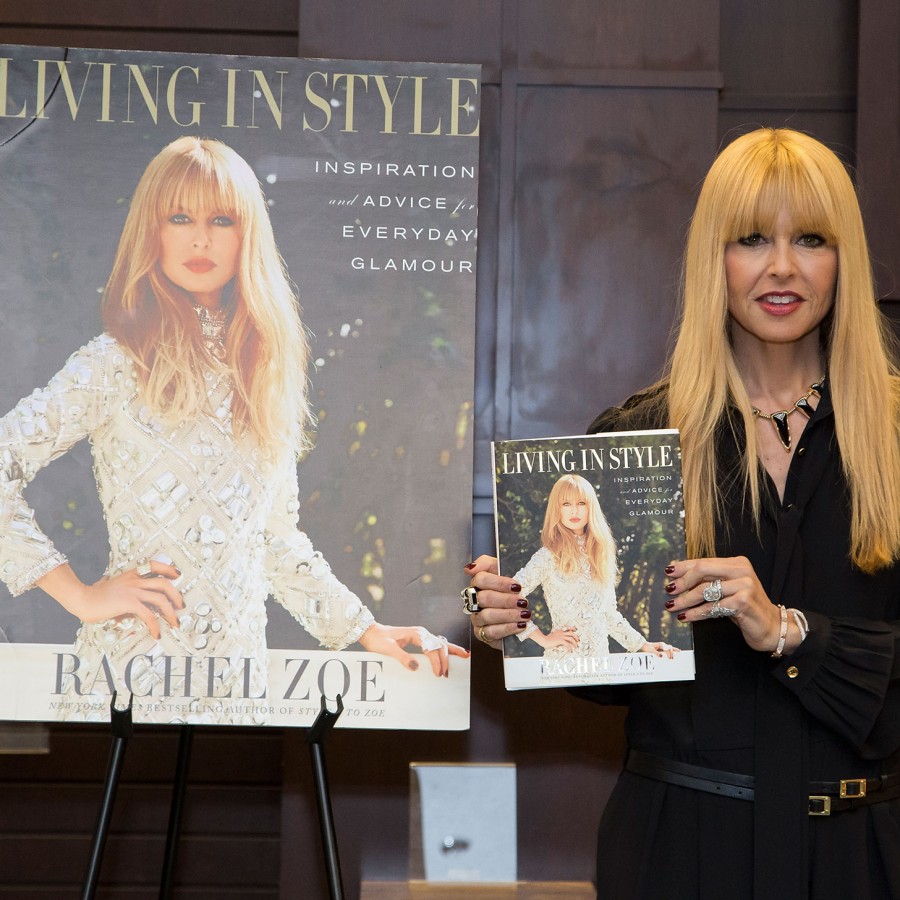 Rachel Zoe is one of the most well known fashion stylists in the world. Many celebrities have looked to Zoe for her fashion expertise. The designer, stylist, and editor is celebrated for shaping the images of Oscar-winning actresses and creating collections that embody her modern and sophisticated look. Now she is spreading the "Living In Style" word in her latest book filled with tips and beautiful images.
The goal is to be inspired and define your personal style, incorporating it into all aspects of your life, from your wardrobe to your home to your next dinner party. Tips and style insights come from Zoe herself, as well as friends and family members.
The large hardcopy book is wonderful to flip through, with never-before-seen photographs from Rachel's private archives and learn about her personal icons, from Jane Birkin to Coco Chanel. Along the way, she also reminisces about her earliest influences and shares the story of her own style evolution.
Just released this Spring, "Living In Style" is a must-have for any fashion forward woman or man.
Price: $28.00 US/$31.00 CAN
For more info visit: http://hachettebookgroup.com/titles/rachel-zoe/living-in-style/9781455523580/
Price: $28.00 US/$31.00 CAN
Price: $28.00 US/$31.00 CAN