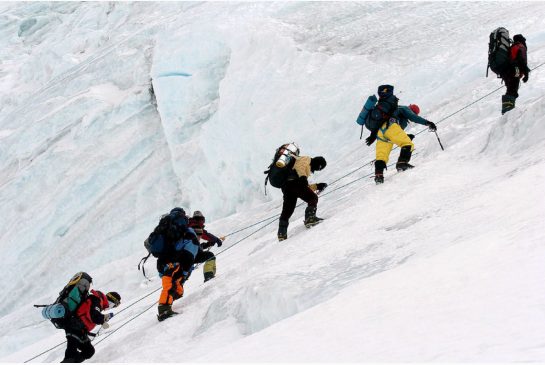 Mount Everest, the world's highest mountain, has seen one of its deadliest and tragic events in history. An avalanche on the slopes killed at least 15 Nepalese Sherpa guides on Friday, according to authorities. 
Sherpas are local Himalayan people who aid foreign mountaineers in their climb up the mountain. About 20 guides were climbing close to an area known as the Khumbu Icefall, which is a treacherous zone of slowly moving ice at an elevation of about 18,000 feet.
Rescuers were able to pull seven people alive from beneath the snow and ice, said Suber Shrestha, a Nepali official monitoring the operation. Three critically injured guides were airlifted to the Nepali capital, Katmandu, for treatment, he continued.
As reported by the LA Times, one of the injured guides, Dawa Tashi, said the Sherpas were delayed on their way up the slope because the path was unsteady. The worst recorded disaster on Everest had been a fierce blizzard on May 11, 1996, that caused the deaths of eight climbers.