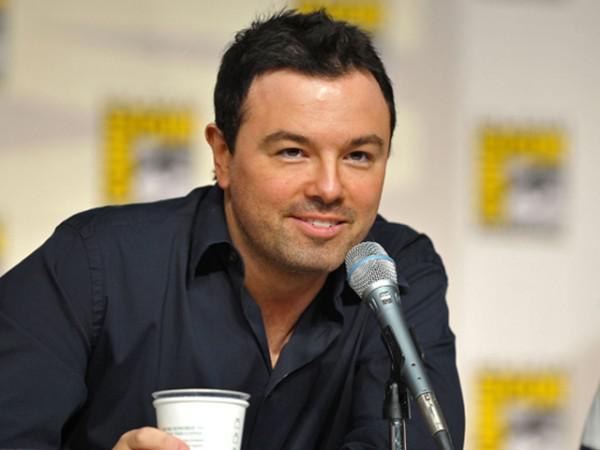 STARZ today announced a two-season, 20-episode greenlight of "Blunt Talk," a half-hour scripted comedy series from Media Rights Capital (MRC). The project, from Seth MacFarlane ("Family Guy," Ted, A Million Ways to Die in the West) and Jonathan Ames ("Bored to Death"), was picked up straight-to-series with 20 episodes over two seasons, set to air in 2015.
MacFarlane and Fuzzy Door Productions, Inc. serve as executive producer. Ames, who originated the idea for the series, will also serve as executive producer and as writer and showrunner. Patrick Stewart (X-Men franchise, Ted) will play the lead role of Walter Blunt and also serves as a producer.  Patrick Stewart next returns to the big screen reprising his role as 'Professor Charles Xavier' in X-Men: Days of Future Past, out May 23, and stars in the independent comedy-drama, "Match," which just premiered to rave reviews at the Tribeca Film Festival.
"Blunt Talk" is a character-driven comedy revolving around Walter Blunt (Patrick Stewart), a British import intent on conquering the world of American cable news. Through the platform of his nightly interview show, Blunt is on a mission to impart his wisdom and guidance on how Americans should live, think and behave.  Besieged by network bosses, a dysfunctional news staff, numerous ex-wives and children of all ages, Blunt's only support is the alcoholic manservant he transplanted from the U.K. to Page 1 of 1 join him in Los Angeles. The series follows the fallout from Blunt's well-intentioned, but mostly misguided decision-making, both on and off the air. 
Starz CEO Chris Albrecht says, "In the character of Walter Blunt, Seth, Jonathan and Patrick have found the alchemy that makes a borderline alcoholic, mad-genius-Brit the man you want fighting in America's corner.  Seth and Jonathan have struck the right balance between biting wit and outright absurdity in building this world, and we cannot wait for Patrick to breathe life into Walter."
"We have wanted to work with Chris Albrecht for years.  His instinct for character-driven series is unparalleled and he is not afraid to push the boundaries," said Modi Wiczyk, co-CEO of MRC.  "We are lucky to have Seth, Jonathan and Patrick teaming up for this series and couldn't be prouder to be supporting them."