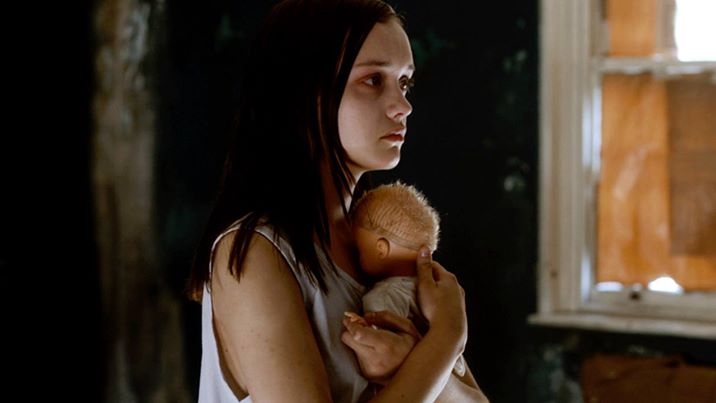 Something unspeakable is happening to Jane Harper. Don't believe me? Just read the tagline for "The Quiet Ones," the latest from director John Pogue (Quarantine 2). Hammer Films—working with Lionsgate in America—have done it again, creating another deeply creepy movie that might be even scarier than their 2012 "The Woman in Black" starring Daniel Radcliffe. Whatever is happening to poor Jane Harper, played by Bates Motel's Olivia Cooke, is equal parts horrible and horrifying for the characters in the story, but it makes for a pretty awesome movie experience for those in the crowd who love things that go bump in the night.   
Tapping into the cannon of chilling tales from across the pond in England, screenwriters Craig Rosenberg (The Uninvited), Oren Moverman (Rampart), and Pogue tell what the opening credits claim to be a true story. I'm no paranormal history buff, but a simple Google search indeed confirms that, much like in the film, a small group of Oxford students and one incredibly driven professor really did set out to prove that possessions could be treated and cured like a common cold back in 1974.
Told through the perspective of doughy-eyed cameraman Brian McNeil (Sam Claflin), Pogue and his fellow writers choose to tell a story that skimps on gore, and instead focuses on poignant human emotion.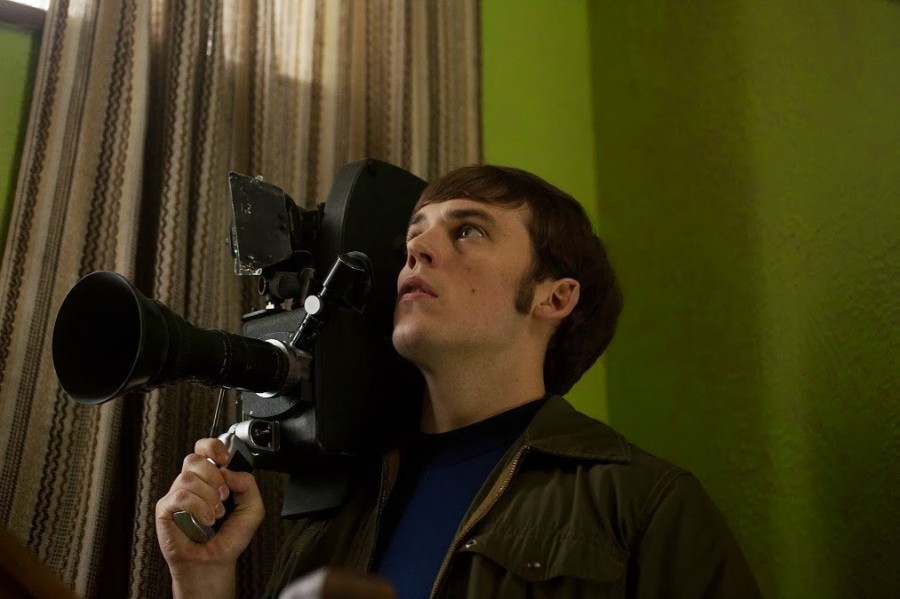 Joining Brian on this paranormal escapade is Professor Joseph Coupland (Jared Harris). He is the driving force in the film, and the originator of the concept that human possession by poltergeists are all just a big scientific misunderstanding. The professor aims to prove his hypothesis correct by curing Jane Harper (Cooke), a young woman who has spent her entire life plagued with this problem.
Rounding out the cast of researchers out to debunk paranormal activity is the slightly too eager-to-please Krissi (Erin Richards) and her boyfriend Harry (Rory Fleck-Byrne). While Krissi and Harry are busy hooking up, the newcomer to the group, Brian, is caught off guard by these obscure and cruel experiments which keep Jane awake at all hours and demand she constantly invite her vicious possessor in. Brian's empathy and overall sympathy for Jane quickly turns into romance and love.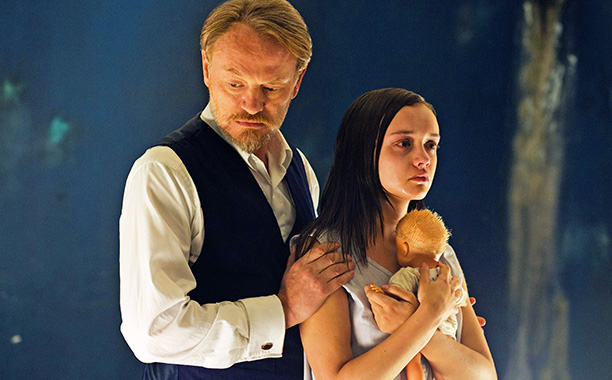 For a cast devoid of a single household name, their performances are nonetheless dynamic and impressive. With memorable turns on TV's "Mad Men" and "Fringe," Jared Harris has perfected the role of the hyper intelligent yet brooding Englishman. Throughout the film, his actions exhibit total authority over his group of students and the patient he is studying. Even for a member of the audience, the way in which he growls his lines is intimidating and suggests that this experiment certainly means more to the character than just fame and recognition.
Playing the obligatory hot girl every horror story must have, Erin Richards (Open Grave) breathes some welcomed intelligence into what has become a stock role. With a few more well cast parts like this, the Welsh actress could easily break out as a much bigger Hollywood star. Rory Fleck-Byrne (Vampire Academy) also lends a solid support role as a fledgling scientist who is too easily distracted by anatomy lessons from his scantily clad girlfriend.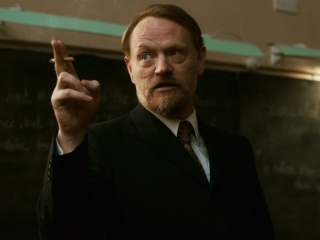 Taking on a character that comes as a huge departure from her day job on the hit TV show Bates Motel, Olivia Cooke is unrecognizable as the mentally unstable Jane. Very few scary movies paint the possessed as being anything more than a crazed plot device, but credit Pogue and Cooke for creating Jane with equal parts insanity and innocence. Cooke is fantastic, and even more kudos are deserved for making her weird love affair with Brian work as well as it does.
But there's no questioning that Claflin is the center of the film, and the actor that makes the drama work. The Brit was a total bust in "Snow White and The Huntsman," but after a strong outing in "The Hunger Games: Catching Fire," and another one here, his stock could soon be on the rise in Hollywood. 
There are plenty of chilling nail-biting sequences in "The Quiet Ones", but it comes as a pleasant surprise to see a horror film with so much heart. Especially when it is coming from the same filmmaker that wrote "Ghost Ship."
Admittedly, "The Quiet Ones" isn't as 'jump in your seat' terrifying as other possession films such as "The Exorcism of Emily Rose" or most historically, "The Exorcist". That doesn't mean, however, that Pogue's grainy, homevideo style storytelling lacks any tense moments. There are plenty. And a few that border on being truly terrifying. Adding some especially frightening visual effects, unnerving suspense, loud jump scares, and a real life story that manages to combine demons, ghosts, cults, and science into an effective tale make "The Quiet Ones" all that more enjoyable.
The filmis another impressive addition to Hammer Films' archive, and hopefully just an appetizer to the upcoming Jack The Ripper ode: "Gaslight".
By David Morris

http://www.thequietonesmovie.com/

Rated PG-13 for intense sequences of violence and terror, sexual content, thematic material, language, and smoking throughout