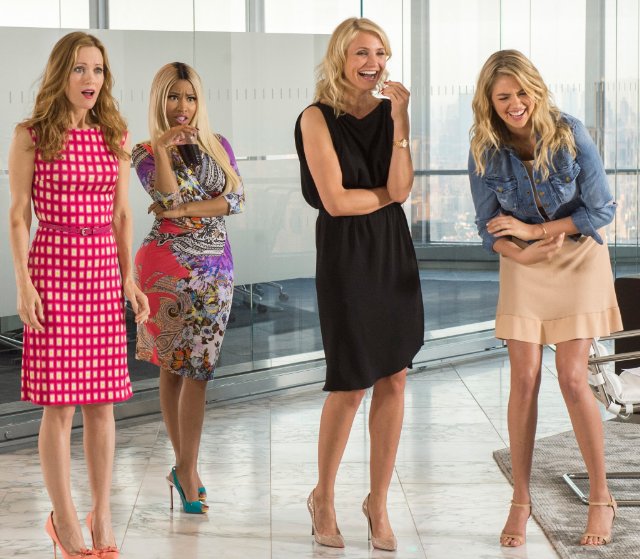 Cameron Diaz, Leslie Mann and supermodel Kate Upton star in a comedy about revenge and female companionship in The Other Woman. Director Nick Cassavetes, who is no stranger to female oriented films (The Notebook), relies heavily on the charm and comedic chops of his leads, particularly Mann, to elevate the storypast the well-worn tale of beguiled women getting back at the men who cheated on them.
Carly (Diaz) is a tough New York City lawyer, who's used to chewing men up and spitting them out. So Carly is surprised when she finds herself falling for the charismatic, handsome Mark, played by Nikolaj Coster-Waldau from Game Of Thrones. She is even more surprised when she runs into Mark's wife, Kate (Mann). Kate and Mark have a very routine married life in the suburbs. After Kate finds out about Carly, she tracks her down. The two build an unlikely friendship and after discovering that Mark has yet another, younger mistress in Amber (Upton), the three conspire to teach Mark a lesson.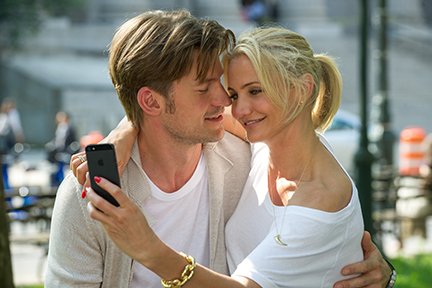 The three leads in The Other Woman all provide a distinct point-of-view to their shared situation. Diaz takes on the role of straight man, leaving her to rely on sarcastic comments for most of her comedic input. The film struggles a bit to maintain its biggest star as the actual lead of the film, when Mann's character has the most at stake and is the driving force of the plot. Diaz is allowed to show a little more range when Amber shows up, breaking Carly's icy façade and allowing her to show some insecurity. Upton supplies plenty of sex appeal in her first major screen role and she and the filmmakers smartly didn't have the novice actor stretch too far out of her comfort zone. Upton seems to be playing a version of the bubbly persona that has captivated so many people in real life.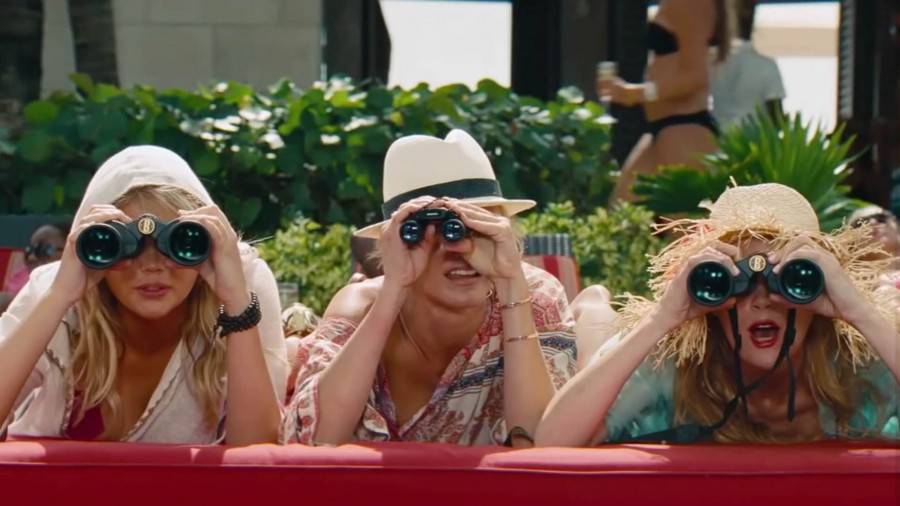 Leslie Mann is responsible for most of the comedic heavy lifting and she proves herself more than capable of the task. Mann as the put upon, neurotic, housewife Kate, commits absolute larceny with nearly every scene she's in. Mann takes what could have been an annoying character and made her endearing and lovable. It's hard to imagine this movie working at all without her.
The Other Woman's flaws are relatively minor for such an overall enjoyable movie. Early on, I didn't completely understand why someone who seemed as unsympathetic as Carly would keep placating Kate with her time and attention. This initial uncertainty is eventually outweighed by the development of Carly and Kate's relationship. Also, I was disappointed when the women first started to get their vengeance; the pranks seemed tired and uninspired. For instance, at one point, one of the girls spikes Mark's drink with a laxative, with expected results. This is a gag that never needs to be done again – it is owned by Dumb and Dumber.
At 109 minutes, it begins to run a little long as it moves toward the climax, but the main joke never gets completely stale. It should also be noted that even though this is a female lead movie, it's outrageous humor and appealing performances make it enjoyable for a general adult audience.You can call The Other Woman a 'chick flick,' but it is a comedy first.
By Adrian Vina
http://theotherwomanmovie.com/

Rated PG-13 on appeal for mature thematic material, sexual references and language.