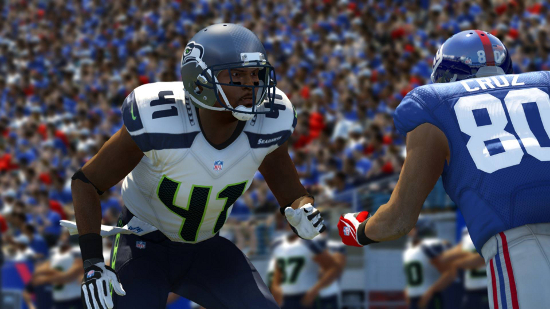 Electronic Arts Inc. announced Madden NFL 15 will be available on August 26 in North America and on August 29 in the EU for Xbox One, the all-in-one entertainment system from Microsoft, the PlayStation®4 computer entertainment system, Xbox 360® video game and entertainment system and the PlayStation®3 entertainment system. The first Madden NFL 15 video, featuring Carolina Panthers linebacker and Defensive Player of the Year Luke Kuechly, can be seen here.
Like the Super Bowl XLVIII champion Seattle Seahawks, you can win championships and bask in the glory of success by building a great defense fit to challenge the best offenses in the game. Fans will also experience an entirely new broadcast presentation that delivers Madden NFL game day like never before with dramatic all-new camera angles, as well as dynamic pre-game and halftime features. It's not just football, it's Madden Season.
This year EA is once again collaborating with ESPN to give fans the opportunity to select which player will grace the cover of Madden NFL 15. In light of last year's record-breaking vote, fans can look forward to a highly-competitive contest featuring some big-name matchups and intense rivalries. Fans can tune in to the NFL Draft on ESPN and NFL Network on May 8 at 8pm ET for a special Cover Vote announcement.