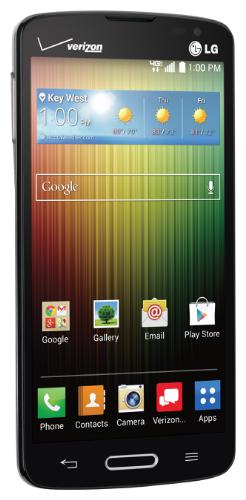 LG Electronics announced the new Lucid 3 by LG smartphone will be available online and in Verizon Wireless stores starting today for free after a $50 mail-in rebate debit card and new, two-year activation. For a limited time, Verizon Edge customers who trade in their basic phone to purchase a Lucid 3 can get an additional $50bonus added to the phone's trade-in value.
The Lucid 3 is one of the first smartphones in the United States to offer LG's Knock Code, a new and more private way for users to wake and unlock their LG smartphones by using a personalized pattern of knocks or taps anywhere within four quadrants of the display.
The LG Knock Code feature isn't as susceptible to biometric signatures like fingerprint scanners, and with more than 80,000 possible pattern combinations Lucid 3 users can feel confident about restricting phone access.
The Lucid 3 by LG comes with Android 4.4 KitKat and a variety of smart, new software features meant to enhance and enrich the user experience, including:
EasyHome: Users can access their favorite features, such as camera, contacts, dial pad, voicemail, weather and more by simply pushing the button located below the screen.
Smart LED: Receive and be alerted to important notifications with color-coded LED alerts.
Knock Code: More than 80,000 possible combinations for increased security and convenience