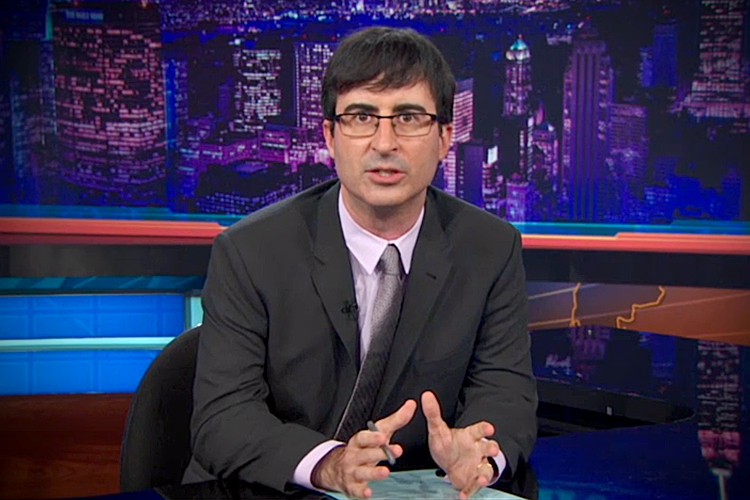 You've probably seen the promotional ads by now and John Oliver's appearance on every morning talk show. HBO Presents a satirical look at the week in news, politics and current events, LAST WEEK TONIGHT WITH JOHN OLIVER which debuts SUNDAY, APRIL 27 (11:00-11:30 p.m. ET/PT), with other weekly shows debuting subsequent Sundays at the same time on HBO. This week's edition of the topical half-hour comedy series features the first interview with Gen. Keith Alexander since he retired as director of the National Security Agency and head of U.S. Cyber Command.
Other HBO playdates: April 27 (1:30 a.m.), 28 (8:30 p.m., 3:15 a.m.), 29 (10:00 p.m.) and 30 (midnight), and May 1 (6:15 p.m.), 4 (12:30 p.m.), 25 (1:30 a.m.) and 26 (5:00 p.m.)
HBO2 playdates: April 28 (5:30 p.m.) and 29 (9:30 p.m.), and May 2 (8:30 p.m.), 3 (midnight) and 4 (6:30 p.m.)
LAST WEEK TONIGHT WITH JOHN OLIVER is the only weekly news-oriented comedy series to be presented on Sunday night. Taped on Sunday evening in New York a few hours before it debuts on HBO, each edition of the show will feature a mix of Oliver's topical commentary on the previous week's events, pre-taped pieces and an interview.